Friendship Star Quilt Block
Friendship Star Quilt Block
Skill level: easy
The Friendship Star is a great little nine-patch block that is quick to construct. They look great in patriotic quilts and make striking borders when assembled all in a row.
Grouping Example
Below are a few examples of Friendship Star Quilt Designs: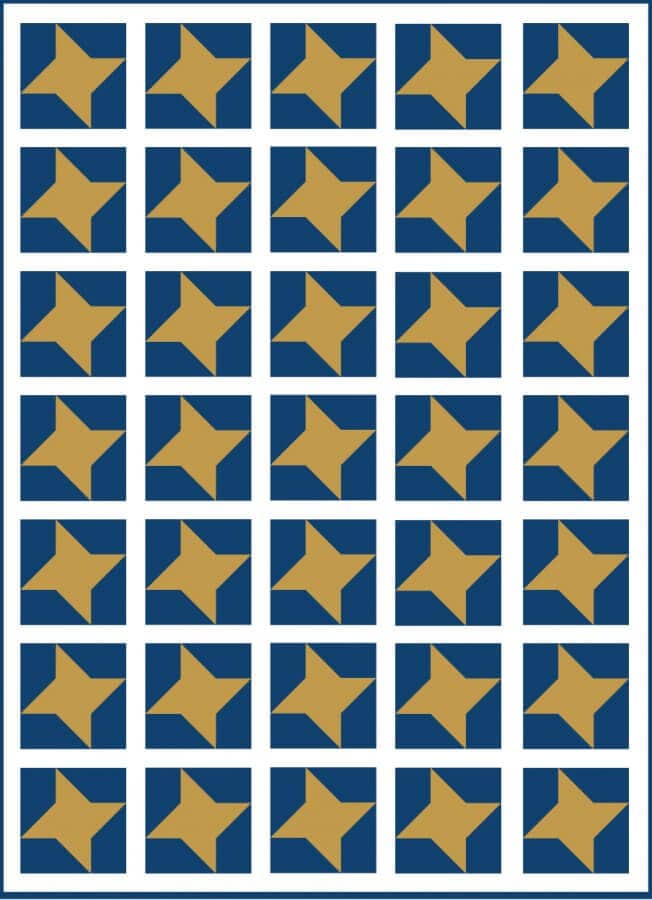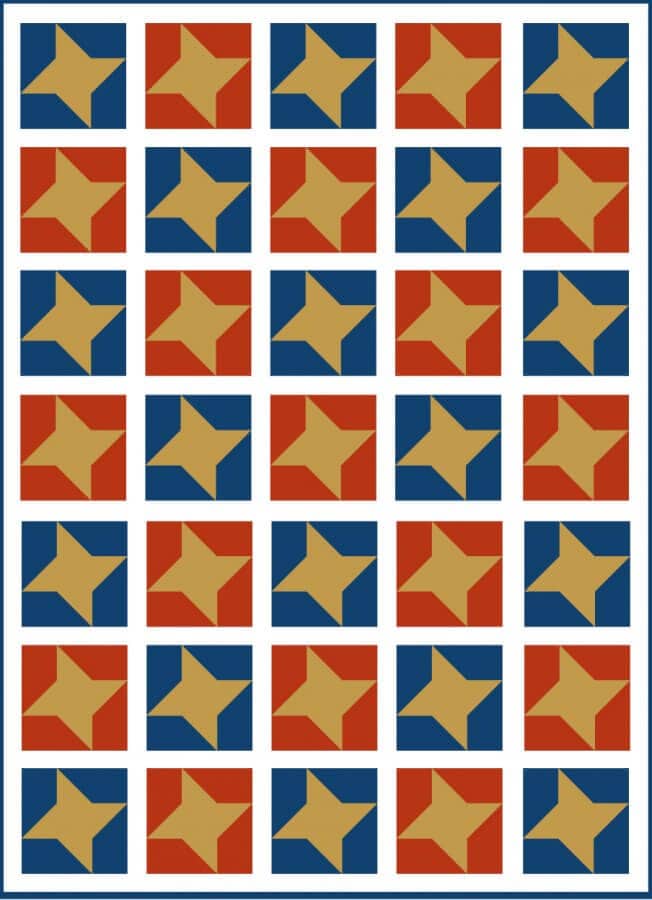 A fun way to assemble these blocks is to offset them, which means you drop them down 1/3 or 1/2 the length of the block. Here is an example of an offset grouping:
Block Construction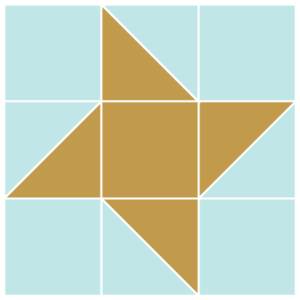 Exploded version of The Friendship Star Quilt Block
Coloring Sheets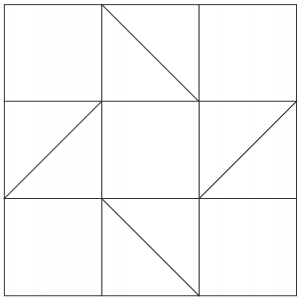 Click to download coloring sheets.
Pattern | Cutting charts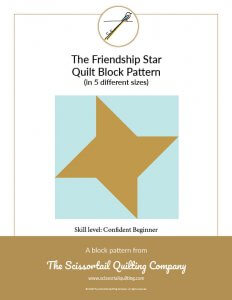 Click to download pattern for the Friendship Star Quilt Block