Ohio Star Quilt Block
Ohio Star Quilt Block
Skill level: Confident beginner
The Ohio Star Quilt Block is another classic block that is fairly well known, even among non-quilters. As the name implies, it is a star design formed by the points of quarter-square triangles that surround a central square. The block is believed to have been in use as a prominent design as early as the mid-1800s.
This particular design has several different names and is easily confused with blocks with similar construction but having a different coloring.  Here are just a few of the alias names this block goes by: Aunt Eliza's Star, Eastern Star, Eight Point Star, Happy Home, Mosaic Patchwork, Texas Star and many others.
Grouping Example
Here is an illustration of how the block appears when put together in straight sets: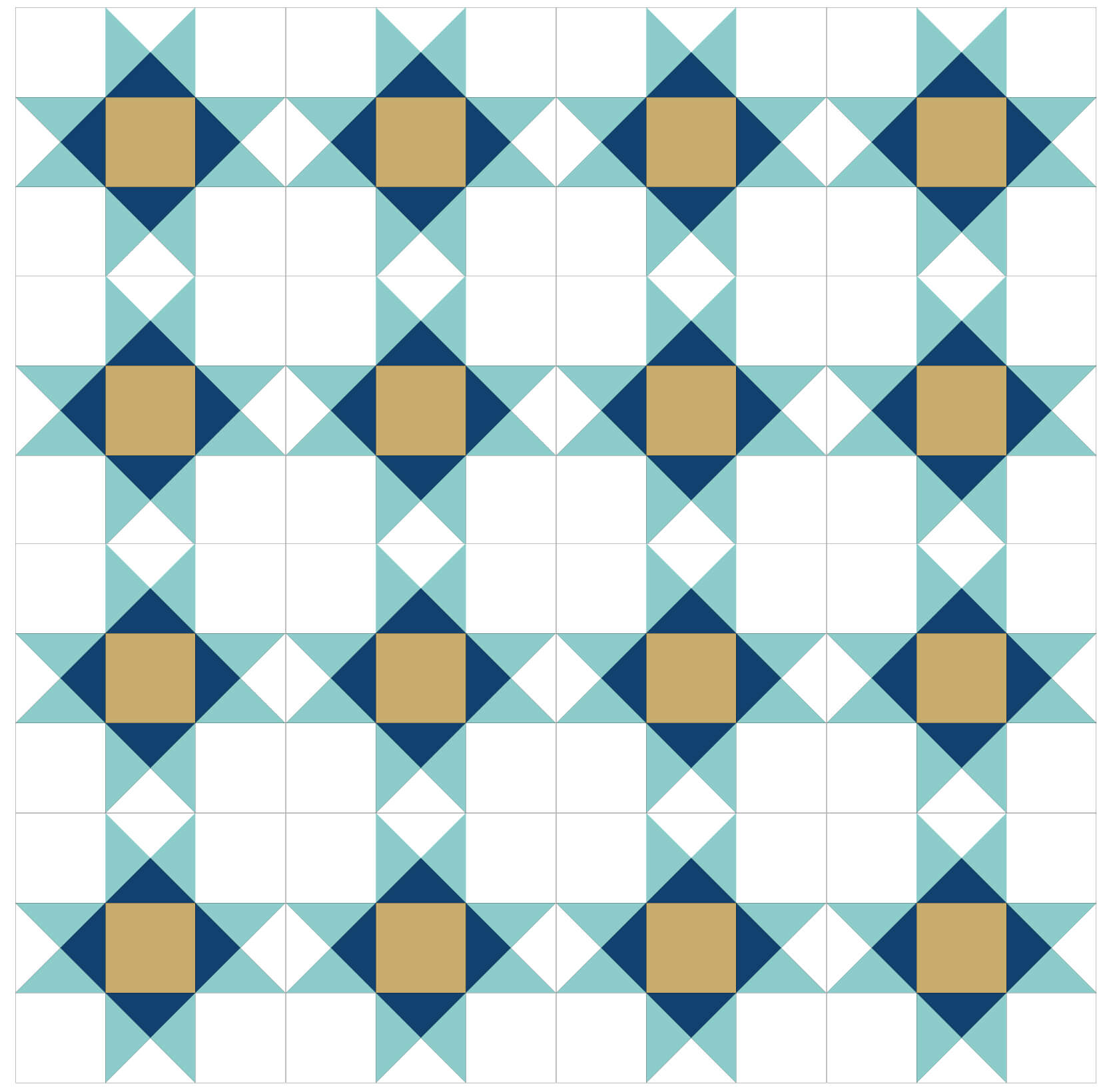 And here is an illustration of an Ohio Star Quilt with sashing: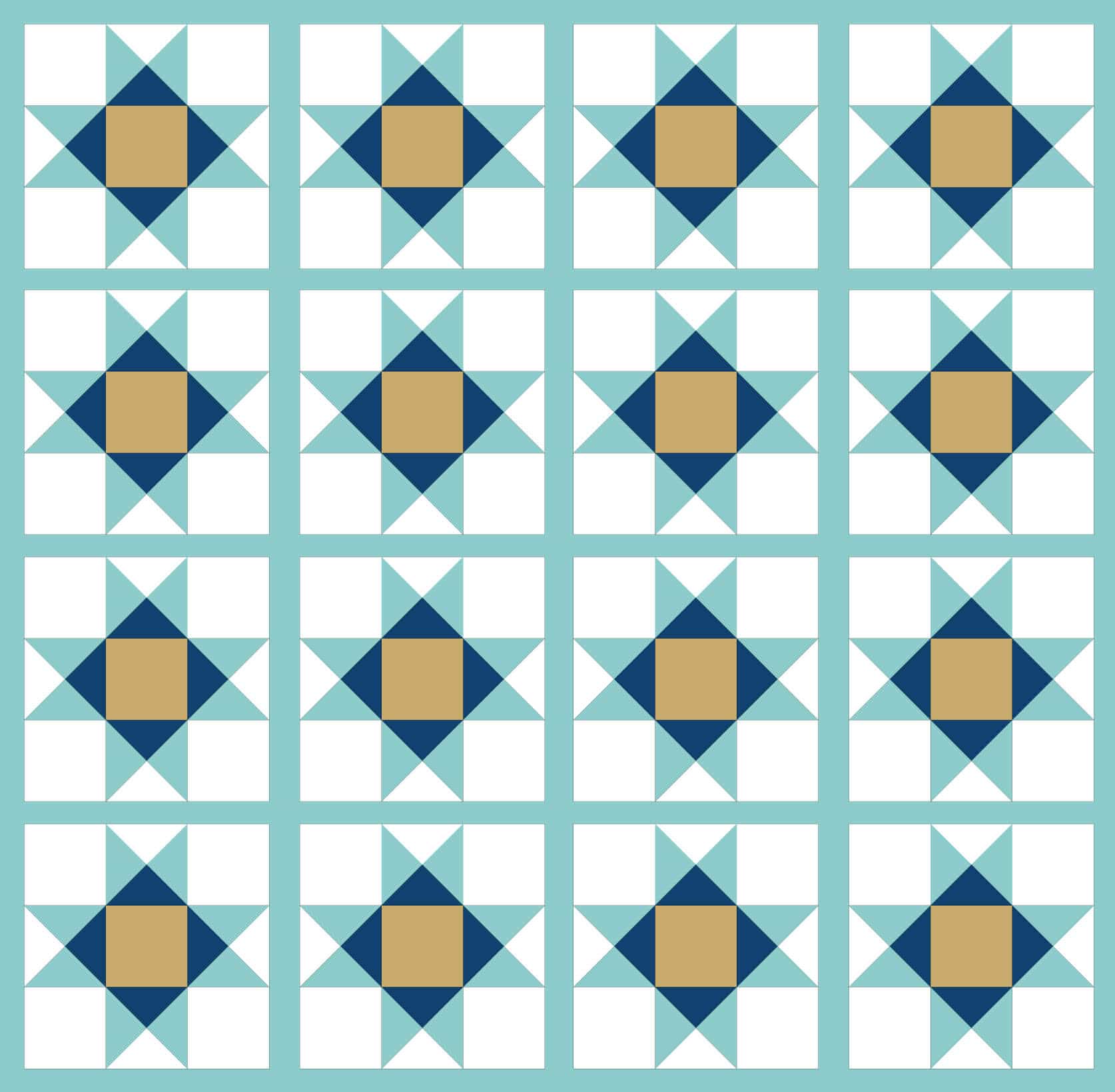 Block Construction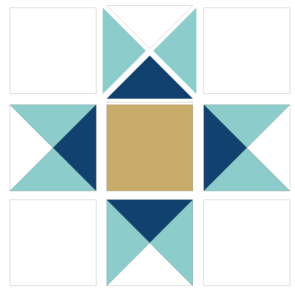 Exploded version of The Ohio Star Quilt Block
Coloring Sheets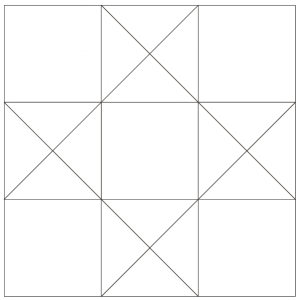 Click to download coloring sheets for the Ohio Star Quilt Block.
Pattern | Cutting charts