Mexican Cross Quilt Block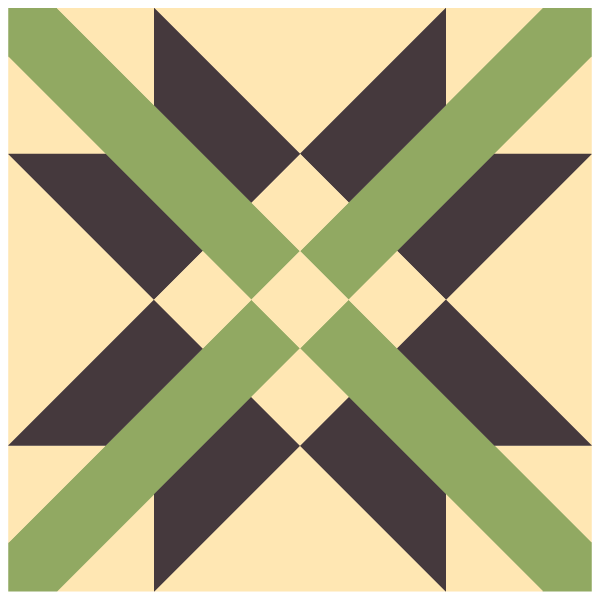 The Mexican Cross Quilt block makes an interesting star pattern behind a crossed "X" design. If you inspect the grid carefully, you will find that this block is actually built on a 10 x 10 grid, which means that if you cut pieces on the grid, you would be working with some pretty small pieces unless you were making a very large block.
Fortunately it is easy to unite the pieces on the grid to come up with a more patchwork friendly version.
Skill level:
Advanced piecing skills required