Checkerboard Quilt Block
Checkerboard Quilt Block
Skill Level: Intermediate
The Checkerboard Quilt Block is a good example of a block that can be made with the Four Triangle Construction method.  Rather than sew the block row by row, this block is made by first constructing four triangles, then joining the two triangles along each side of the diagonal, then sewing the two final units along the diagonal. A similar block is the Right and Left Quilt Block, with the primary difference being that the Checkerboard Quilt Block has a 4-patch in the center instead of a single square.
The Whirlwind Quilt Block is another block that uses this type of construction method.
But of course, you can also choose to make it from the center out. With this method, you would first construct the four patch in the middle, then you would attach the quarter-square triangle units to each corner. Either way, you get a very interesting block.
The Checkerboard Quilt Block is very similar in style to the following blocks, which you can also find in my Quilt Block Library.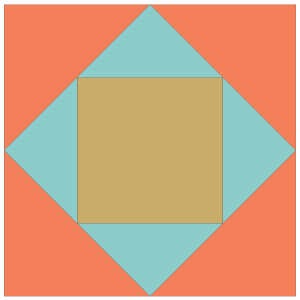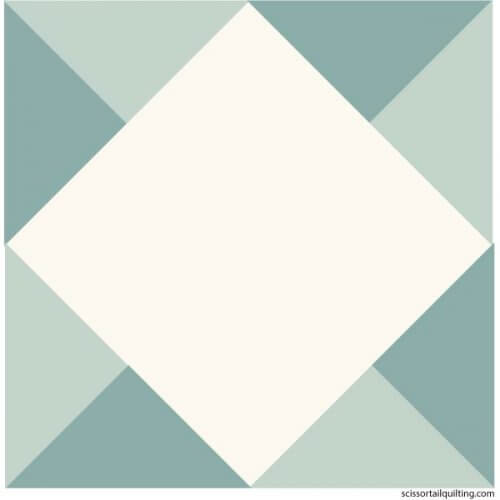 The Square on Square Trim tool is useful for squaring any of these blocks.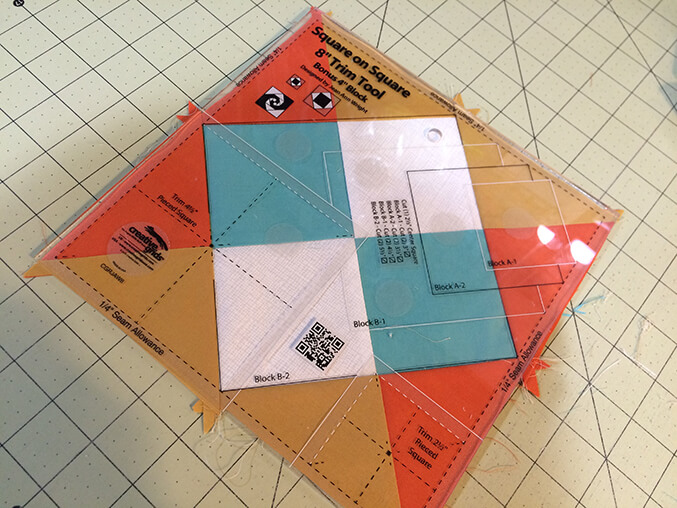 Grouping Example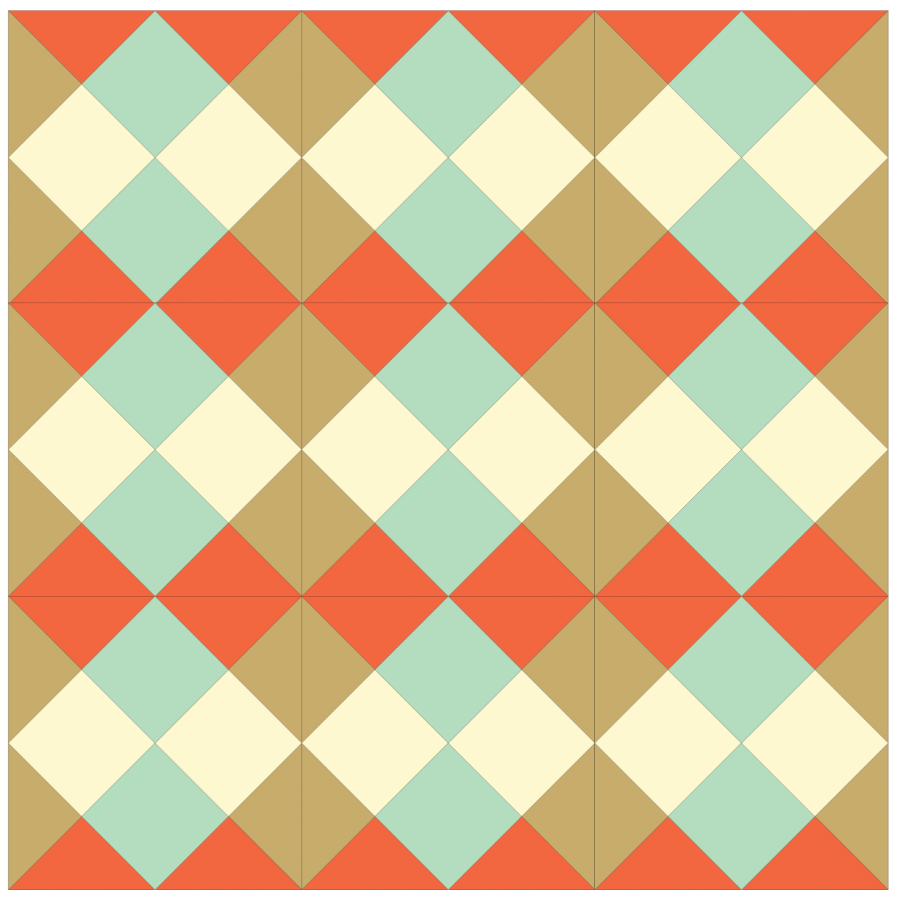 Grouping of straight set Checkerboard quilt blocks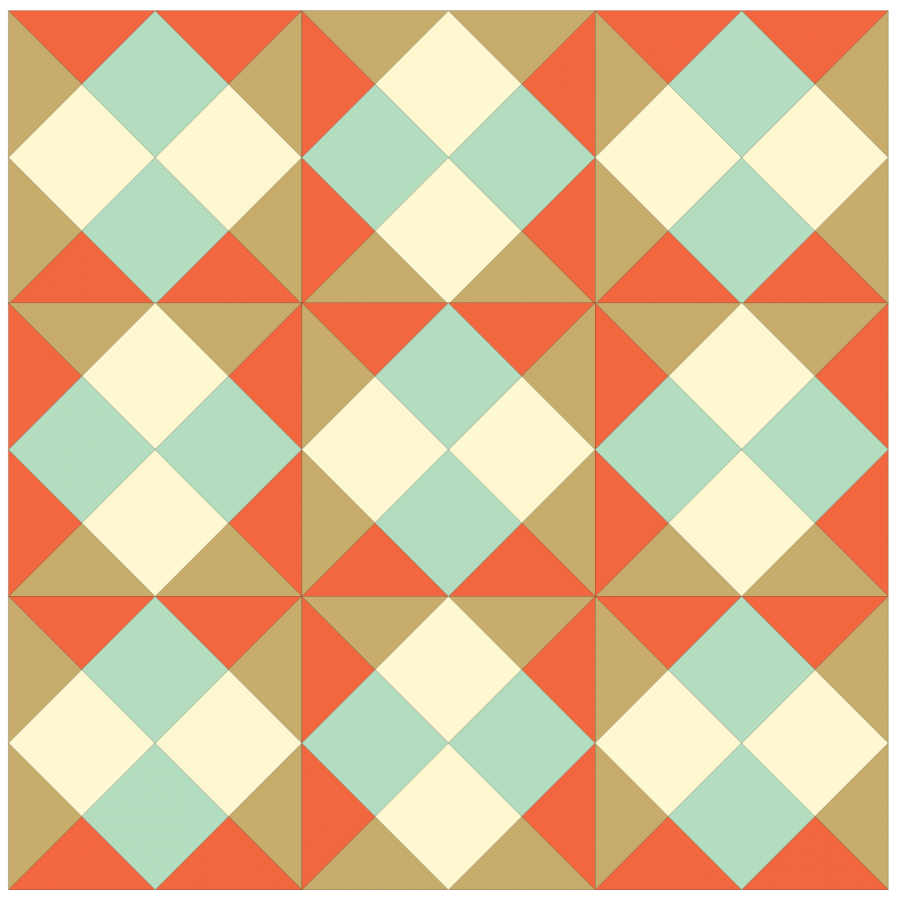 Grouping of Checkerboard quilt blocks with every other block rotated 45 degrees
Block Construction
When drafting the block, it's important to note that it's actually a 4-patch.  It's entirely possible to construct the block similar to a Big Dipper Quilt Block, using Quarter Square Triangles. However, using drafting the block along the diagonal and using the four triangle construction method will save you a few seams.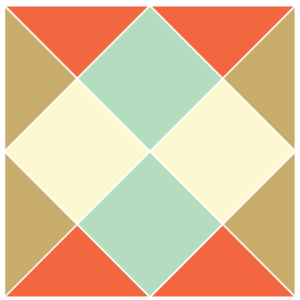 Exploded version of The Checkerboard Quilt Block
Coloring Sheets
Click to download coloring sheets.
Pattern | Cutting charts