Bouquet Quilt Block
Bouquet Quilt Block
The Bouquet Quilt Block Pattern is a clean and simple block with a nice symmetry. It looks especially well when set on point or when used in a design to "point" toward another block.
As far as the history of this block goes, I don't know much. The first time I remember seeing the block was in Laurie Aaron Hird's book "The Farmer's Wife Sampler Quilt." According to her, all the blocks in this book were in use by the 1920's.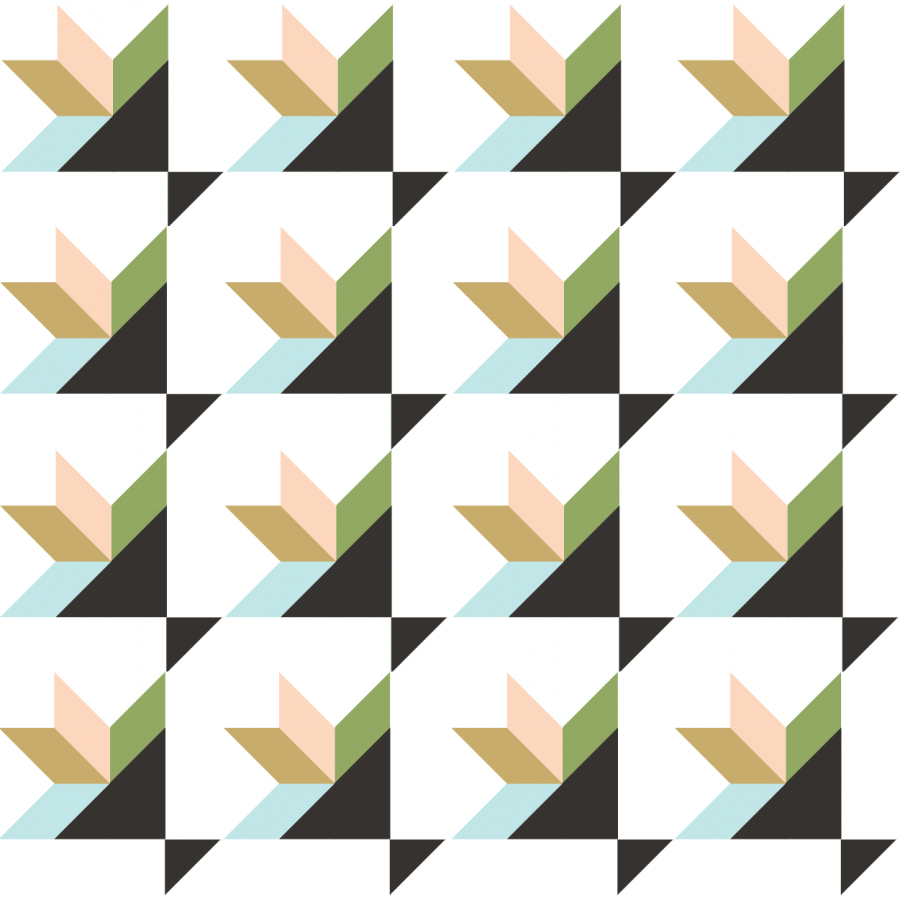 Skill level: easy
The block can be constructed in several ways. A more difficult way is to cut each of the four "flowers" as parallelograms, and sew the block using Y-seams. However, if the block is divided into the 4x4 grid, it can be assembled rather simply with half square triangles.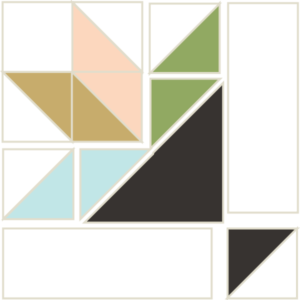 Watch the video to see how the block goes together: