Church Quilt Block
Church Quilt Block
Skill level: Intermediate
One of the visitors to the website requested a pattern for a Church Quilt Block, so I recently drafted the block you see above. Churches and Houses of Worship are an integral part of society, and they often show up in quilt designs, just like houses and barns and other structures find their way into quilts.
Although the pattern contains many pieces, it is constructed with straight piecing so no paper-piecing techniques are required. However, the steeple is a bit tricky, so I recently updated the pattern so that the steeple is foundation pieces, making it a bit easier to position and get accurate.
Click here to read the tutorial for making the steeple.
Block Construction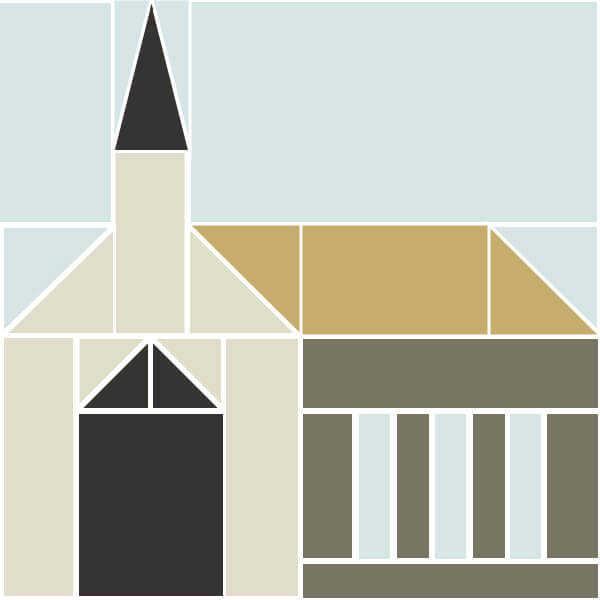 Pattern | Cutting charts