A Quilt Finish: Hazel Nutt Squirrel Pattern by Laura Heine – a gateway drug into art quilting
Last month I FINALLY finished making the Hazel Nutt Squirrel pattern by Laura Heine. I posted photos of my version of Hazel Nutt on my Facebook and Instagram pages right after we hung her on the wall, but it's taken FOREVER for me to find time to actually sit down and write about the process here on the blog. My defense is simply this: I've needed to sew. (Who can blame me for THAT?)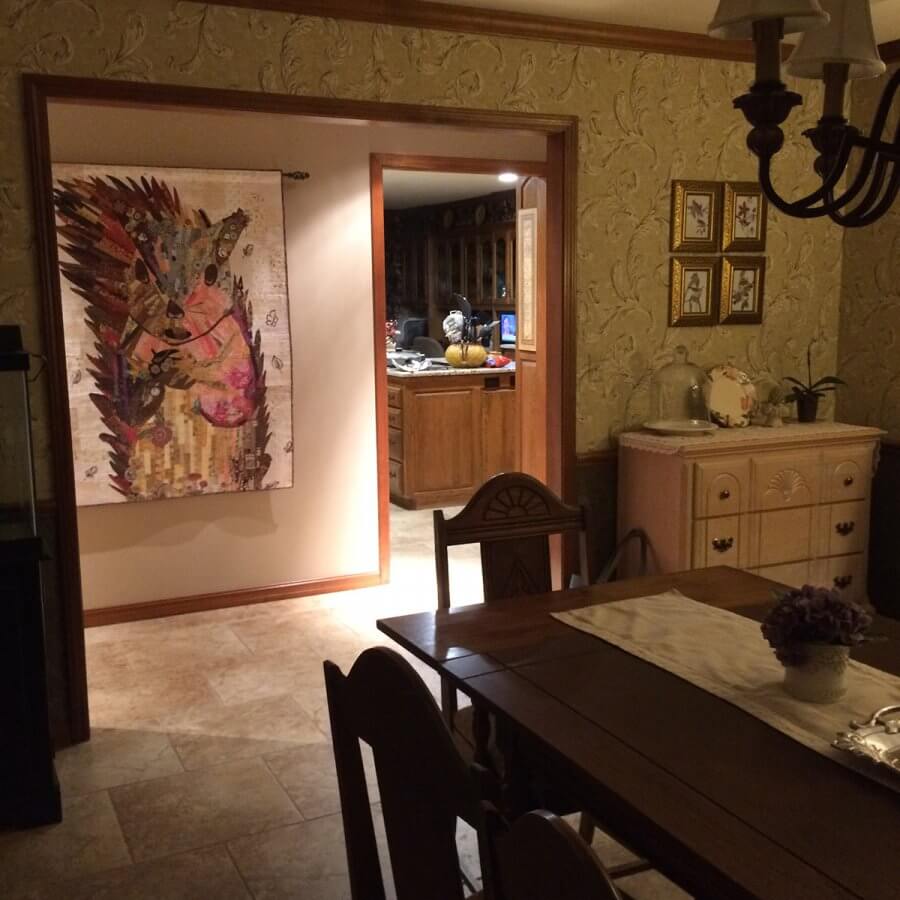 This post may contain affiliate links, which means that if you click the links and choose to make a purchase, I will earn a commission. This commission comes at no additional cost to you but does help me earn enough to support the cost of this website. Your support by clicking on these links is greatly appreciated.
You've probably seen a few of these around the internet, and I even saw one in our local quilt show a few weeks back. If you're interested in the pattern, here is the Amazon link.
If you're not familiar with Laura's work, you can find out more about her on her website, Fiberworks. She has about a zillion collage patterns and they are all amazing .
Art Quilting with the Collage Technique
I actually started working on Hazel Nutt last summer and finished the top fairly quickly. It was my first art quilt, and the process was surprisingly easy. Phase 1 was tracing the design onto pattern ease, which is like a thin papery fabric. It sort of has the texture of interfacing.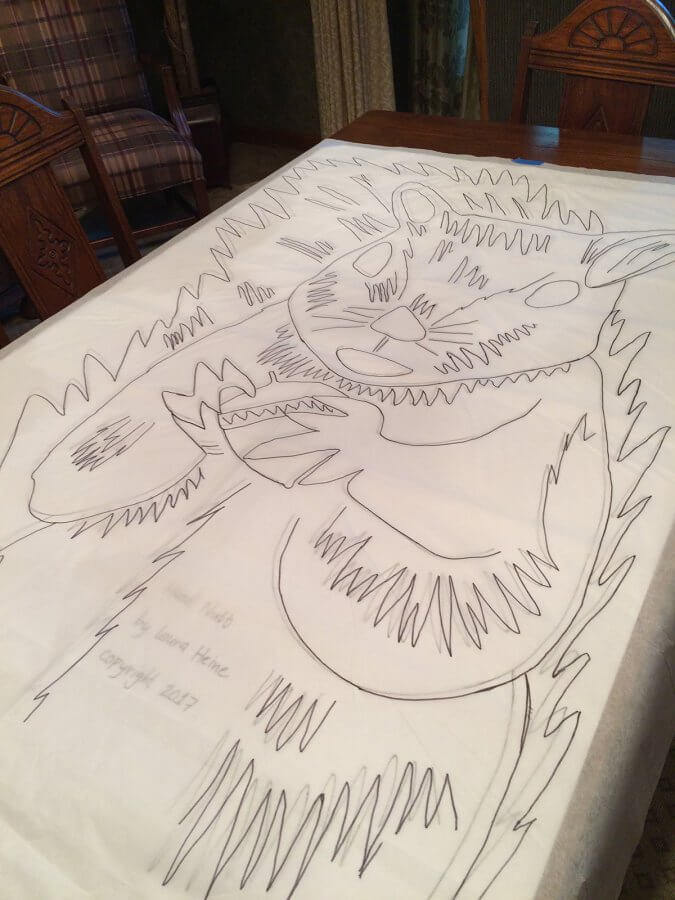 Phase 2 was selecting my fabrics, which were then fused with Steam-a-seam and then cut into strips.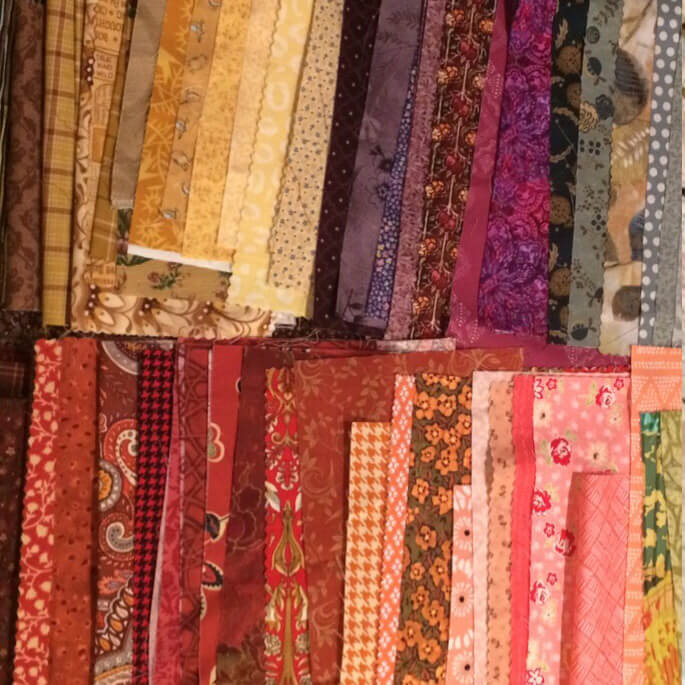 The fun really began when I started arranging my strips and playing with the colors. The collage technique was something I had not played with in quite some time, and I found it completely relaxing.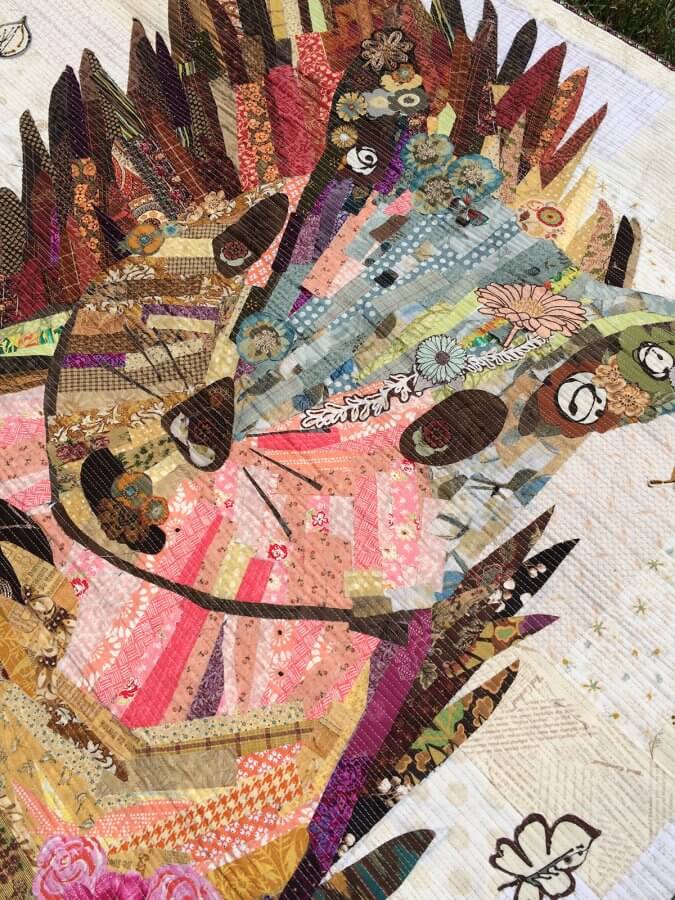 If I can ever get through the mountain of projects on my plate right now, I'd like to repeat the process with a design of my own. (I'd like to make an art quilt memorializing Freckles, our very much missed French Brittany.)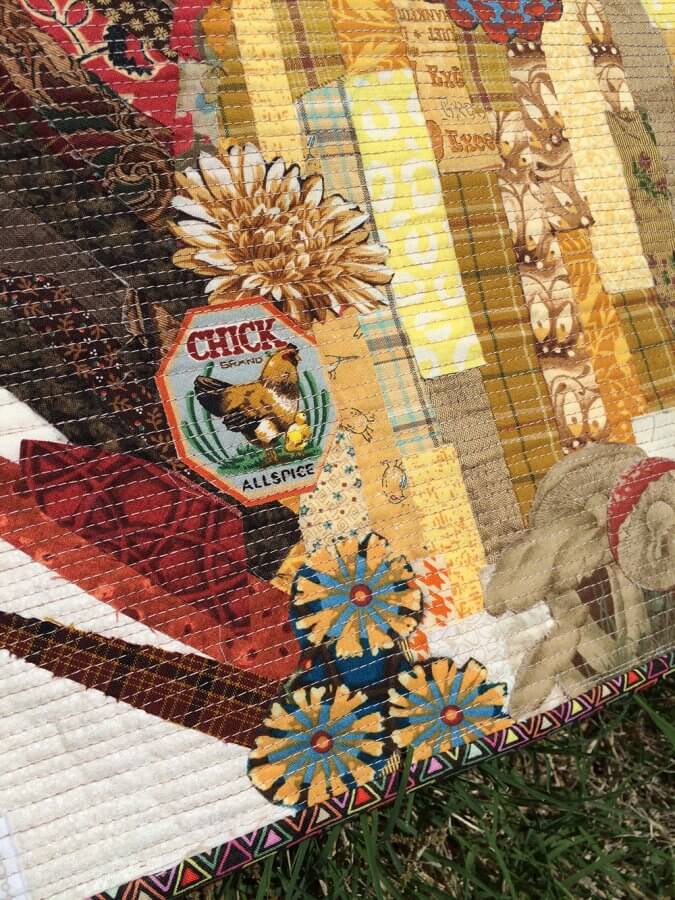 Matchstick Quilting
The kink in the process for me was finding the nerve to sandwich that thing and put it on my machine to quilt it. One thing that's not exactly apparently before you start making one of these is that your quilt top is rather stiff. There is a lot of glue in that fusible product and lots of fabrics are overlapping each other a bit in the finished design. Before sandwiching, my Hazel had a texture similar to cardboard, and I was afraid that quilting her was going to cause my machine to throw a motor. So, I kept putting it off.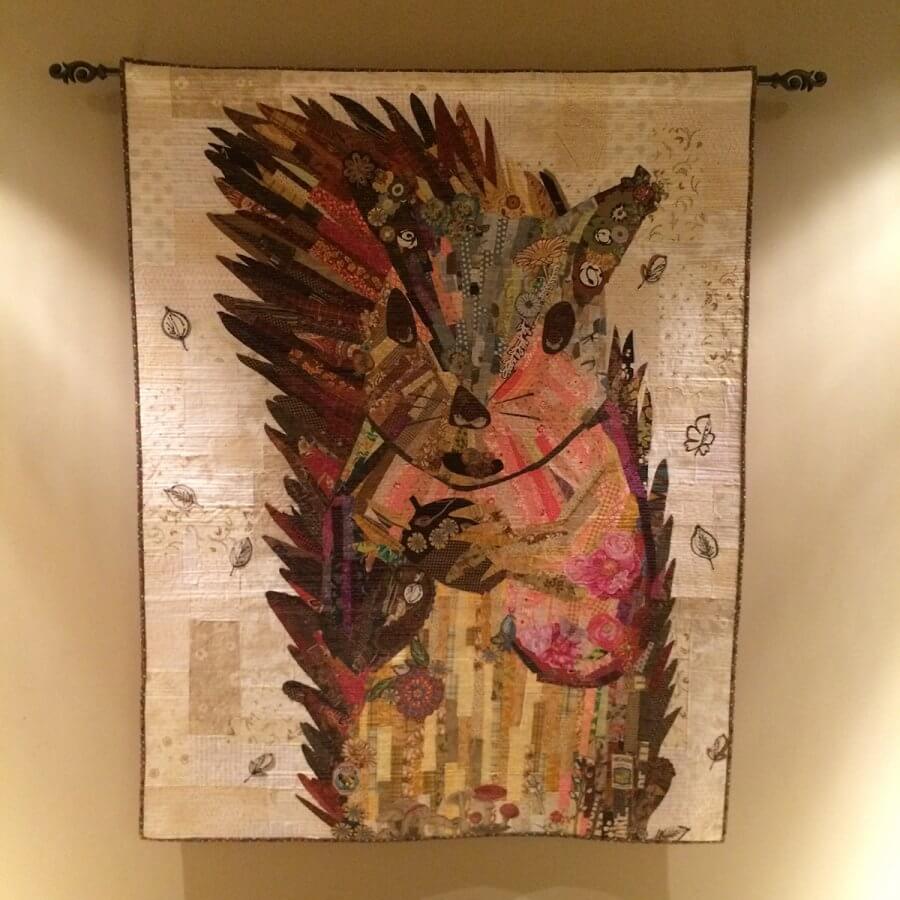 One of my quilting buddies, who does a lot of longarm quilting, had the solution for me: use a denim needle.
So, I sandwiched her and (aptly) used Tula Pink's Orange Crush fabric from her Slow and Steady Line for the back. The red, pink and orange fabric features an assortment of forest animals.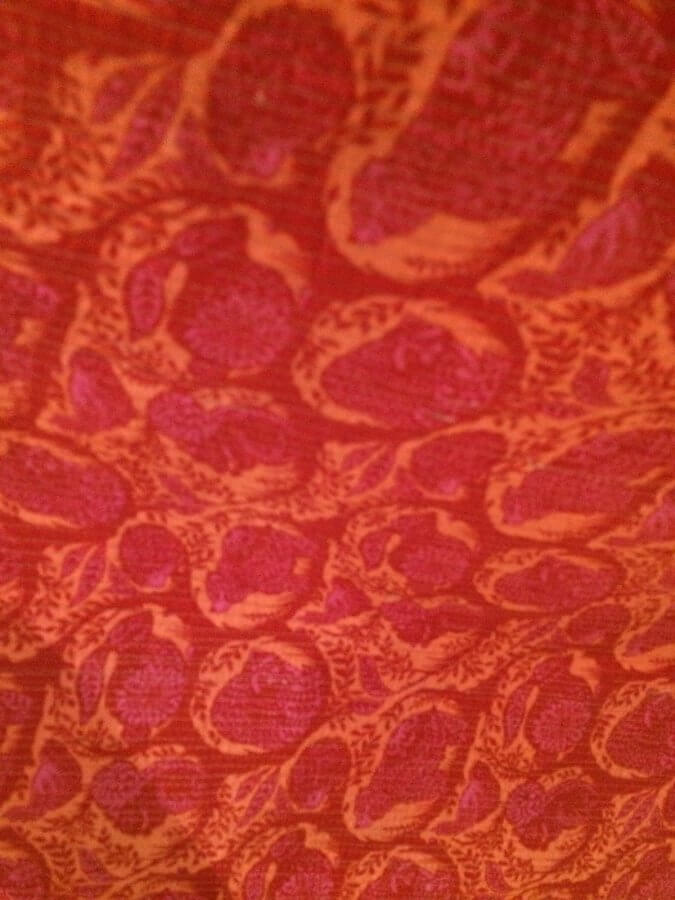 I decided to use the matchstick quilting technique in order to quilt Hazel. Initially, I was aiming for perfectly straight lines, but guiding the bulk of the quilt through my machine made that quite difficult. After a few wonky lines I decided to just go with it. And that was probably a good call because the occasional wobble gave the quilt a much more organic feel to it.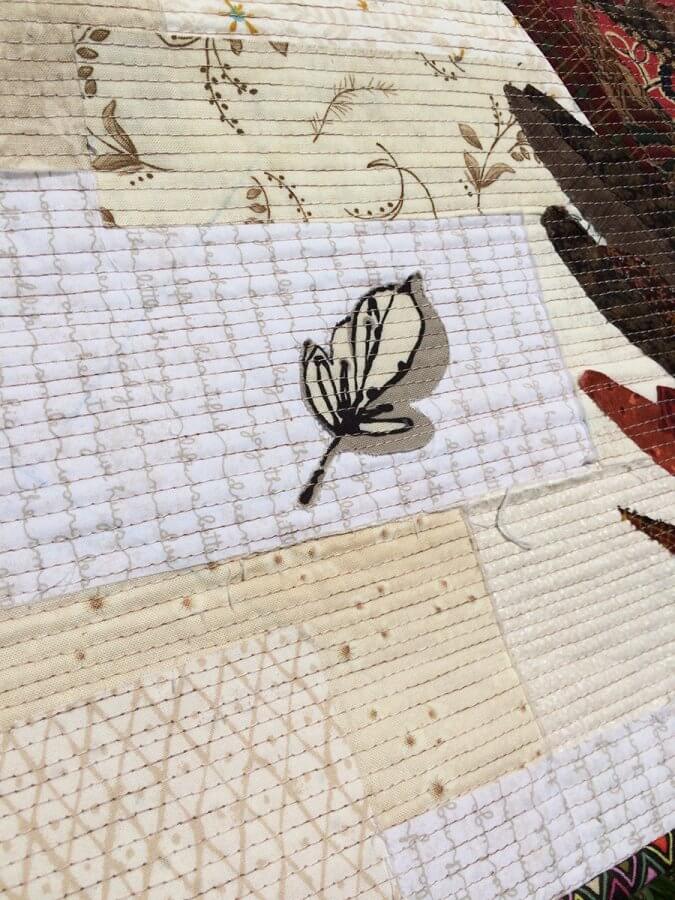 I will tell you this about Matchstick quilting – it uses BOOKOOS of thread. When I returned to the quilt shop for the third spool of thread within the space of a week, I prayed all the way there that they still had the color in stock!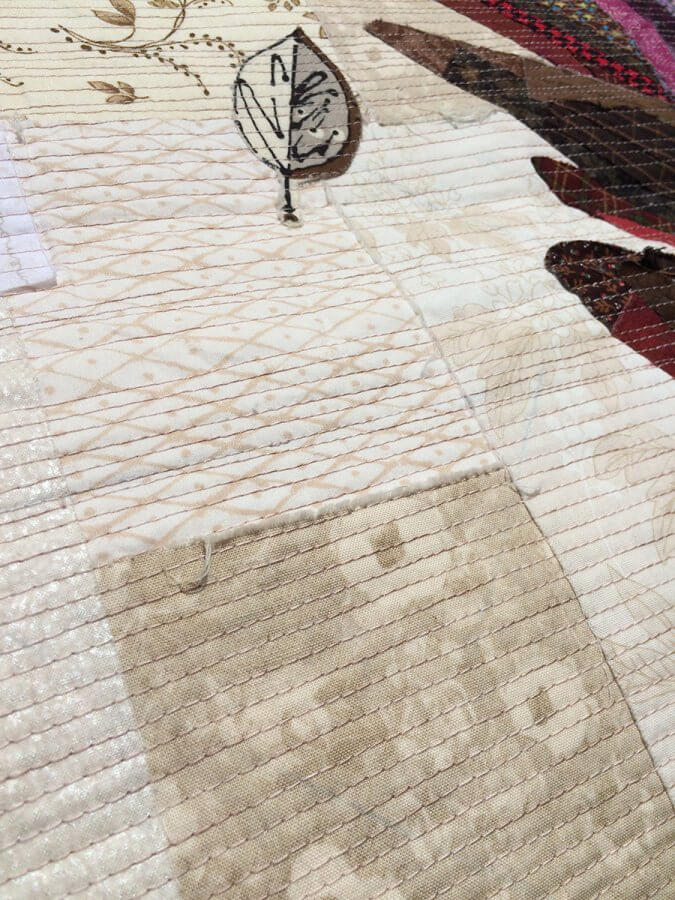 Another shot of the matchstick quilting
The whole process was a lot of fun, and I am definitely hooked. What about you? Have you tried one of Laura's patterns?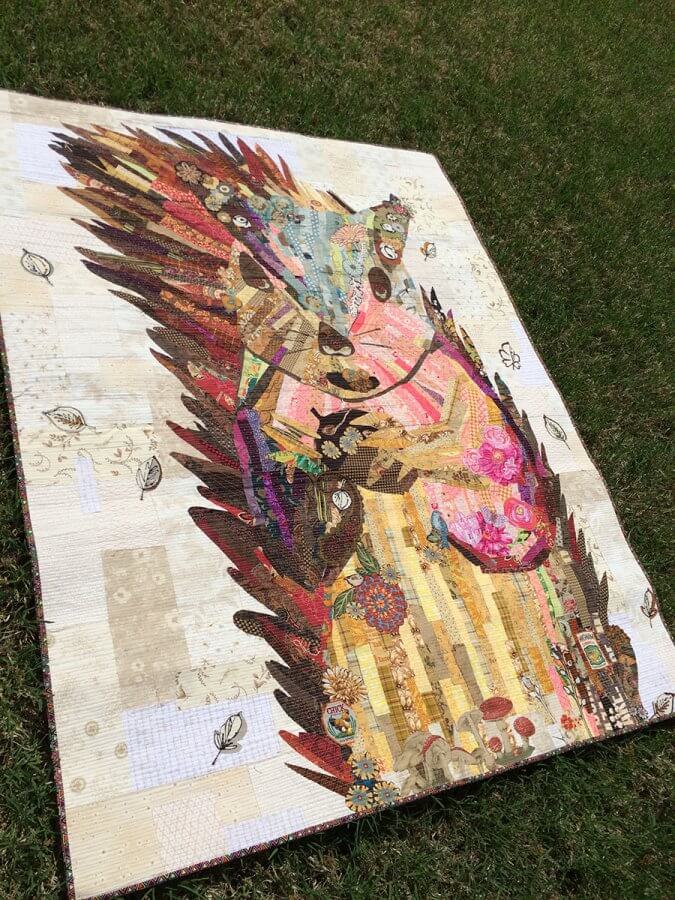 Happy Quilting!