Village Quilt Pattern — by Miss Rosie's Quilt Company
House Quilt blocks always seem to grab my attention, so when I first saw the Village Quilt pattern by Carrie Nelson (a.k.a. Miss Rosie's Quilt Company) I knew I had to add it to my bucket list.
The project is a great scrap buster, as it calls for about 300 5″ square. Since I like to cut my leftover scraps into 5″ and 10″ squares, I was fully prepared to bust into that stash of scraps to make this quilt. Unfortunately, it didn't make a dent in my pile, but I'm hoping to make another one soon.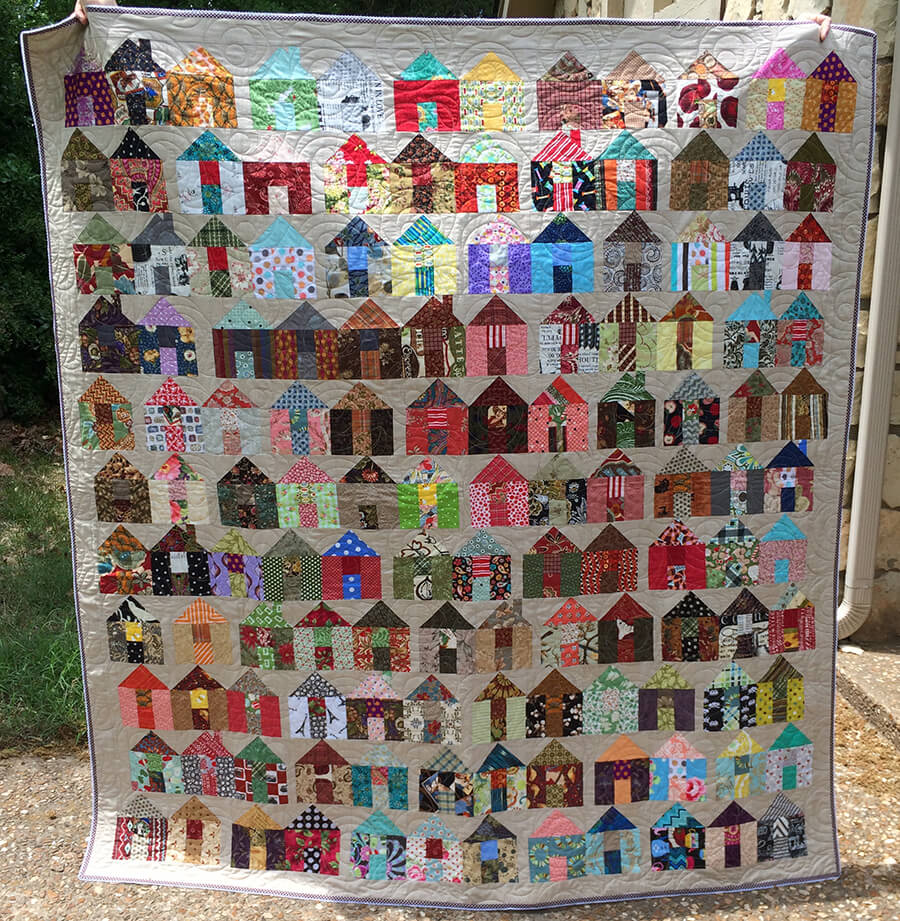 Note: The link below is an affiliate link, which means that if you click the link and choose to make a purchase, I will earn a commission. This commission comes at no additional cost to you but does help me earn a little to support the cost of this website. Please know that I only link to items which I personally use and feel that I can confidently endorse. Your support by clicking on these links is greatly appreciated.
If you think you'd like to try the pattern to bust your own scrap stash, here is the link on Amazon to purchase the pattern:
I will tell you that this quilt sews up pretty fast, and I never got bored with making all the houses because it was so fun to play with all the scrappy fabrics. The pattern is easy enough, but for some reason, I got a wild hair and decided to add a few layers of complexity to it. (Over time I have just come to accept that I usually create my own stress!)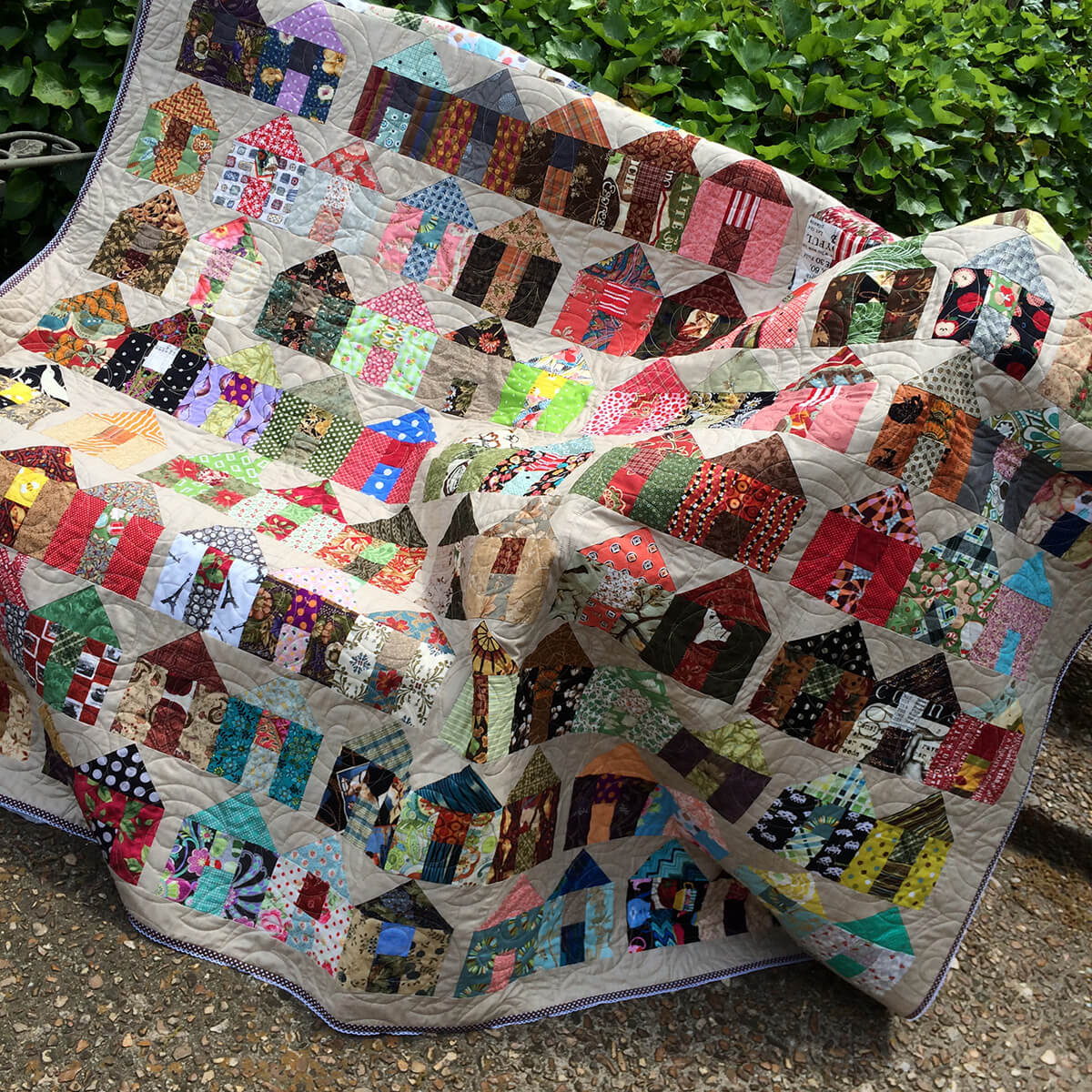 The first thing I did that was a little outside the box for me is that I decided to use a beautiful linen fabric for the background. I found the fabric at my local quilt shop, and they were peddling it to make these beautiful napkins. I don't think the photos quite capture it, but the fabric has a beautiful sheen to it. When I started to cut it I realized my folly. As my granny would have said, "It was slicker than a greased pig." Only, not really that slippery, but it did want to move around quite a bit. I survived the ordeal by using about a gallon of Mary Ellen's Best Press!
When it came time to quilt it, I was afraid that my friend Dana over at Swallow's Nest Quilting would have a bit of trouble with it. But Dana said it did fine. (Guess all that starch paid off.) She did a beautiful job, btw. We chose a rose pantograph for the stiching design and I think the curvy lines were just what the quilt needed.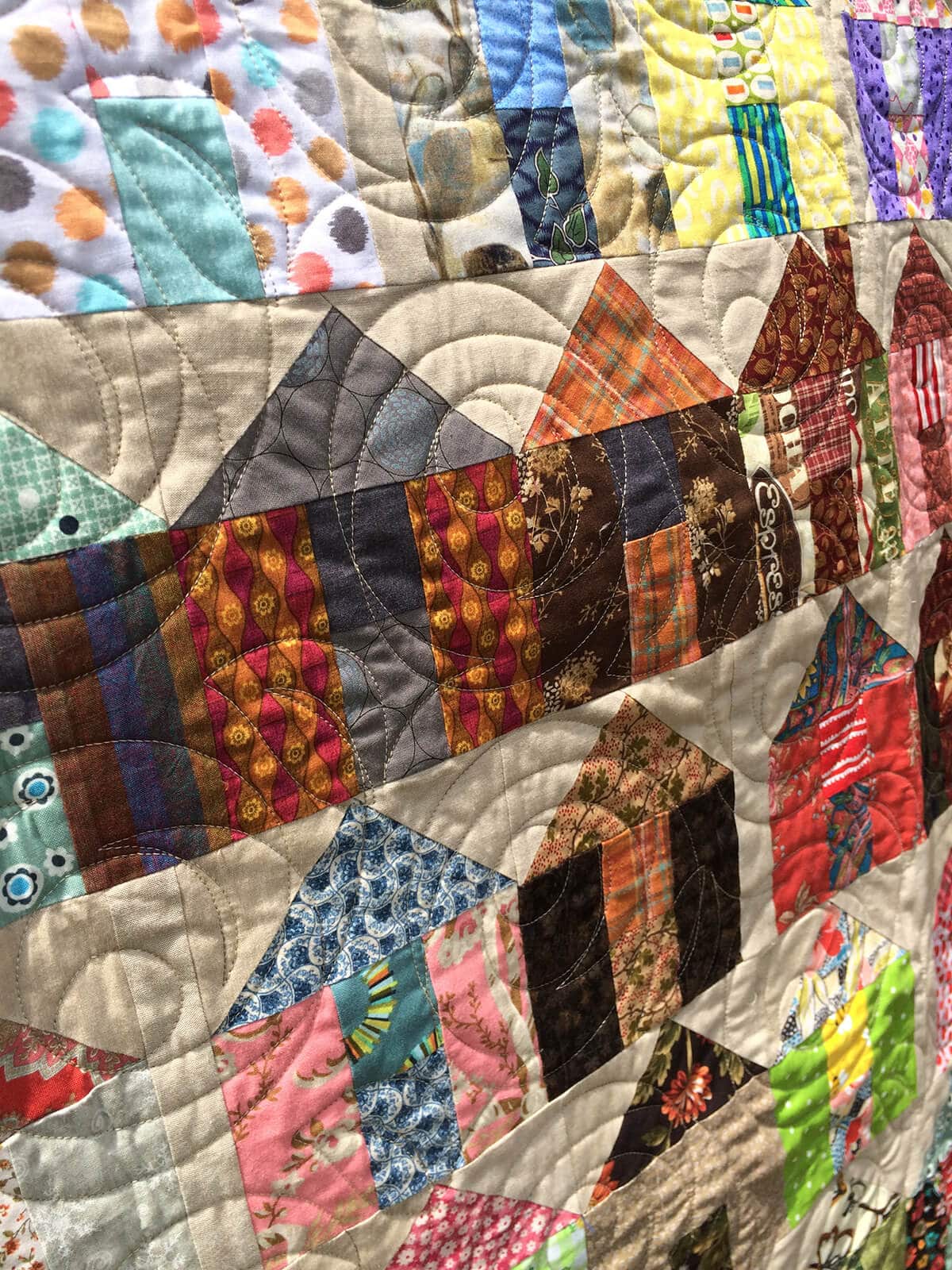 So the other thing I did that was a bit different for me is that I purchased this premade crochet-edge bias binding from an Etsy shop called Vintage Door. I was worried that it would be tricky to apply. In fact, I put off finishing the quilt for quite a while because I was worried that the crochet binding was going to be a fiasco to apply. Which is weird because binding is usually my favorite part of making a quilt.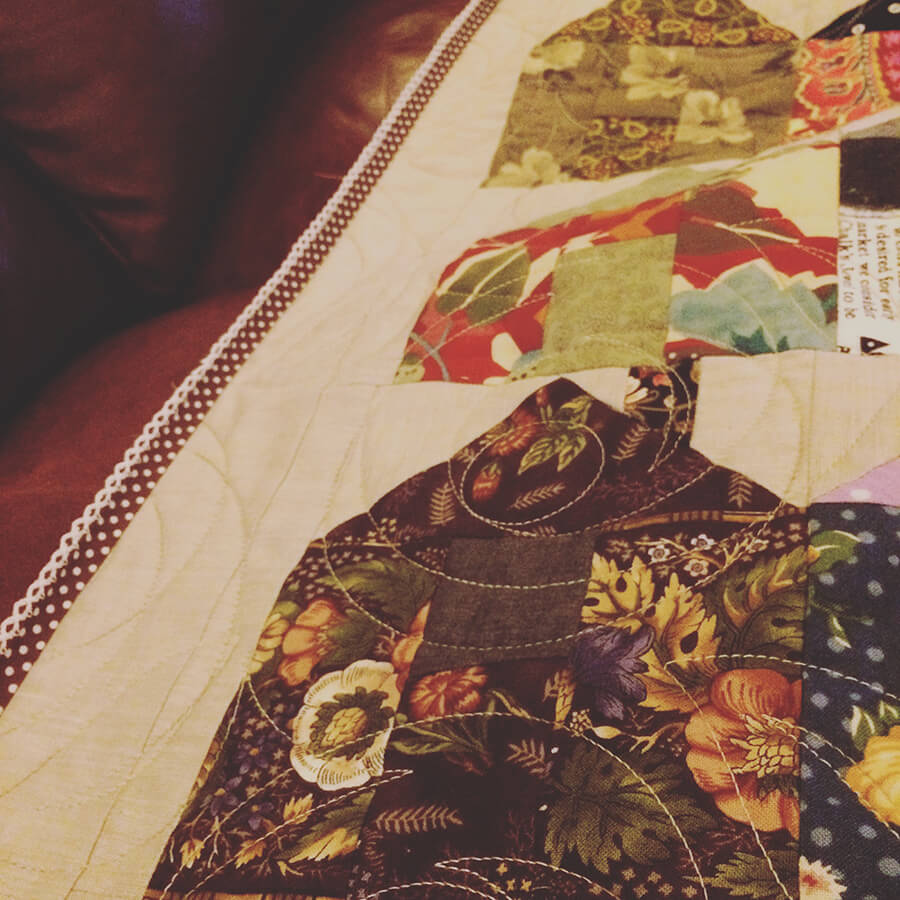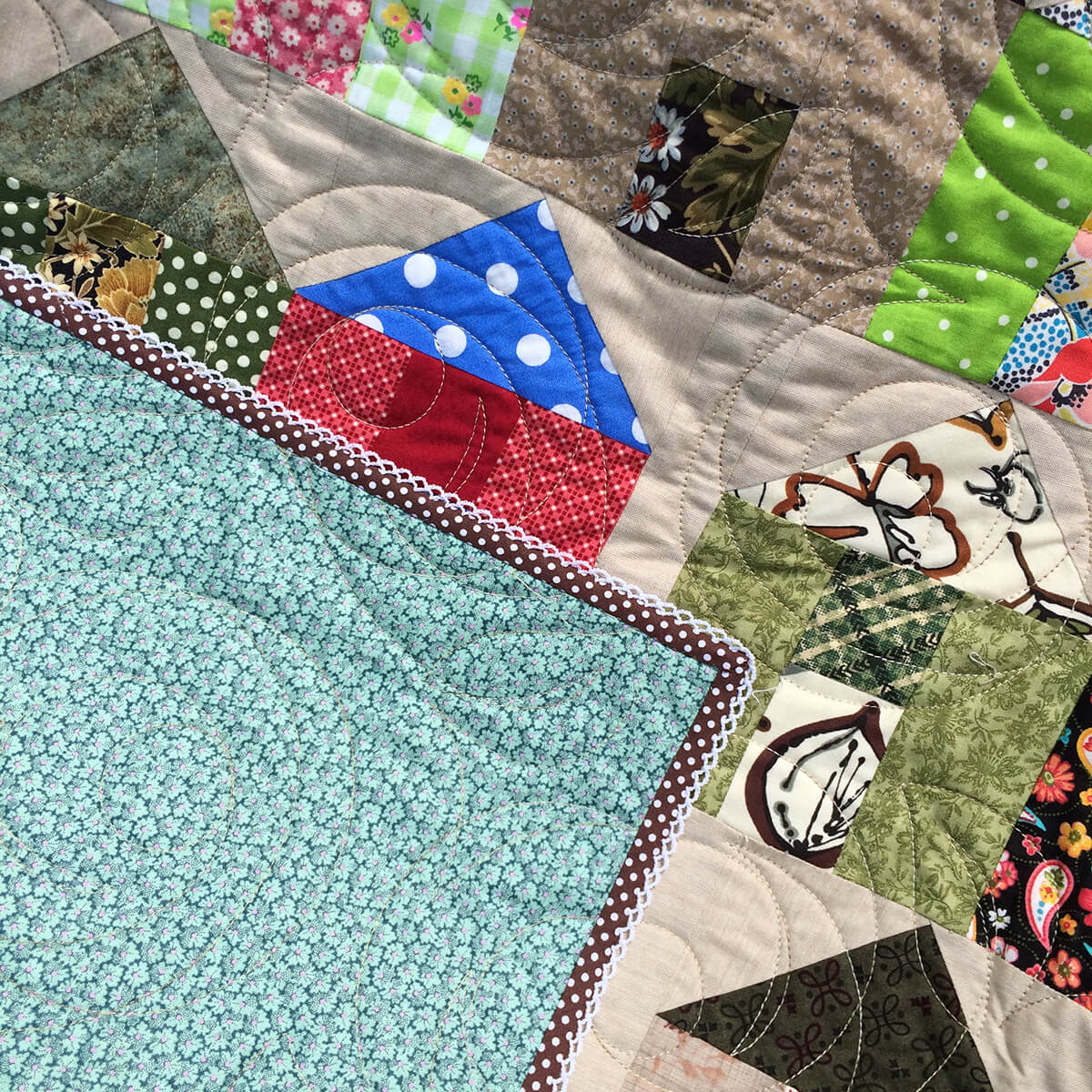 All my worries were for naught. The stuff is so precisely engineered that it was binding perfection. I will definitely use this product again, perhaps in some baby quilts.
In other news this week, I've been busy cleaning out my studio and culling through my scraps, and I'm realizing that I really need to make another scrap quilt. Maybe I need to make another Village. Think I'll start building a few houses this evening!
Happy Quilting!