My Mother's Treasured Quilt
My mother was the youngest of six children. My grandmother was about 40 at the time she discovered she was pregnant (again!). It wasn't really a convenient time for her to have a baby, either. She and her (now grown) children were pretty much running the farm because my grandfather was going blind. Three of my cousins were born within a year or two of my mother being born, and so in many ways her sisters were more like moms to her.
Her oldest sister, Louise, made almost all of my mother's clothing. When items were outgrown, she gathered them back to save the fabric. Not because recycling was trendy, but because that's how you survived on a Missouri farm in the 40's and 50's. When my mother got married in 1963, Louise surprised my mom with this quilt: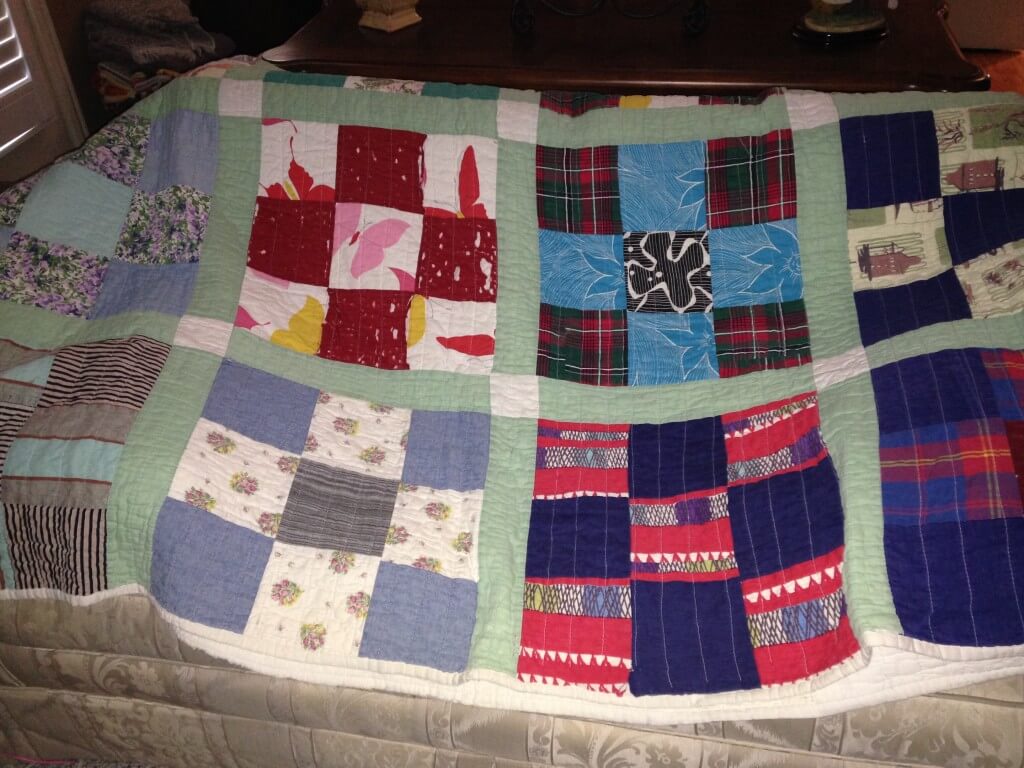 All of the fabrics in the quilt were from clothes that Louise had made her over the years.
When I go see my mom, I love for her to pull out this quilt. It's not the most technically difficult or artistic quilt in the family, but it's probably the most special. She gets misty eyed as she fingers the fabrics and will recall "This is from the skirt she made me in Junior High." She carefully traces the quilting lines, and I know she's thinking about Louise, who we lost way too early in 1977 to a brain aneurysm.
My mother is nearly 70 now and has lost all but one of her siblings. I think it's pretty special that she has this quilt (and a few others) to remind her of how much she was loved by her "sister/moms."
What about you? Does your family have a "memory quilt" with a story?
Happy Quilting!