Using Leftover Quick Corners (or things to do with tiny Half Square Triangles!)
Estimated reading time: 4 minutes
Hey guys! Just a quick post here to let you know what has been on my new project radar: Leftover Quick Corners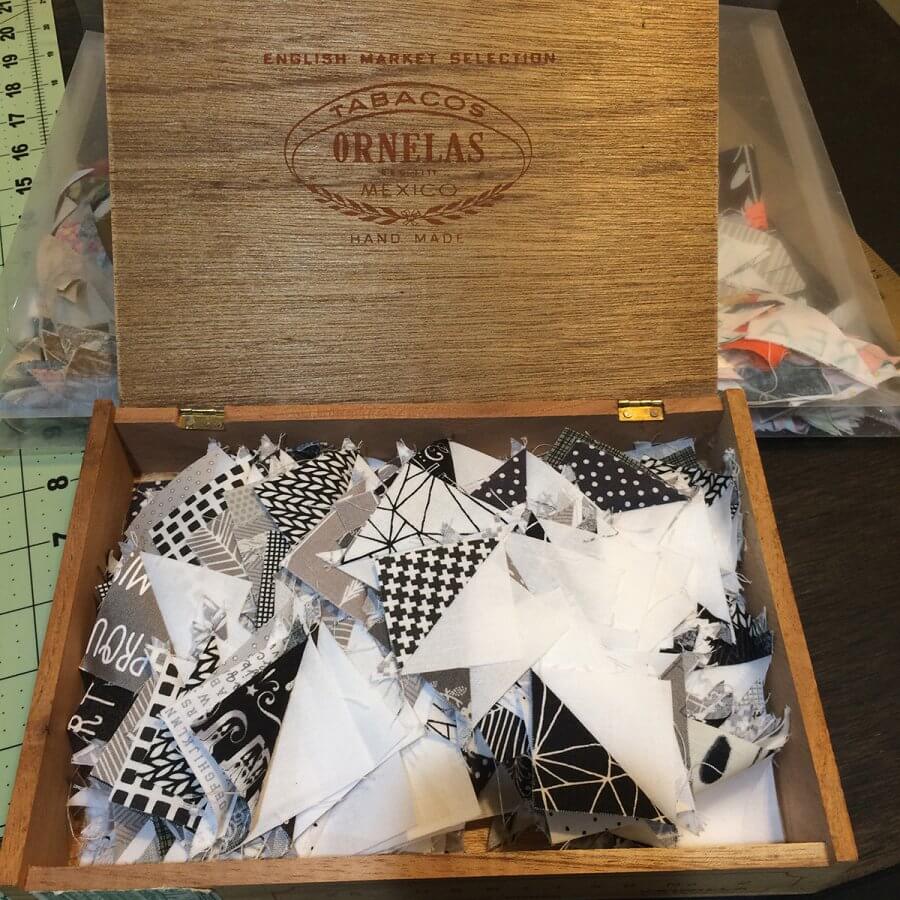 You can probably tell from the photos below that I have a really hard time letting go of those little bits. Whenever I make Flying Geese or Snowball units, I end up with a lot of these. If you've followed me long you know that I am a scrap quilter at heart, so very little ever goes in the trash can. But typically if it's under 2″ x 2″ I don't keep it.
These guys are an exception. I mean, there they are, this perfect little pair of triangles just begging to be sewn into a Half Square Triangle. It just feels wrong to drop them in the trash!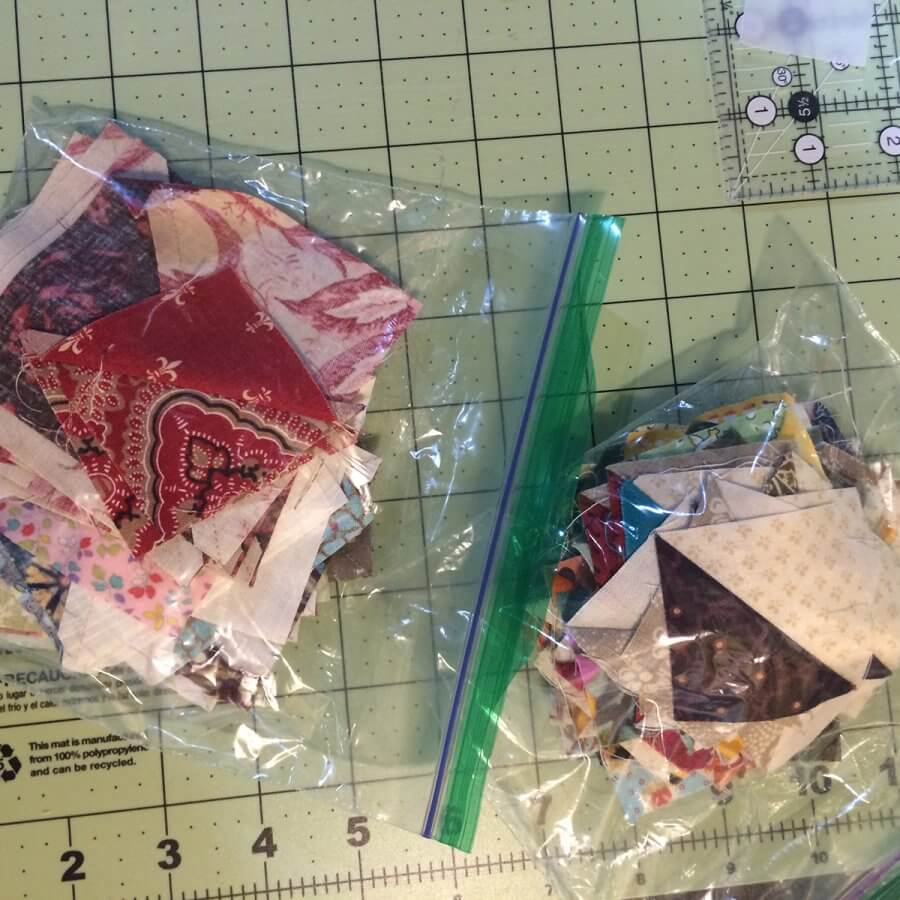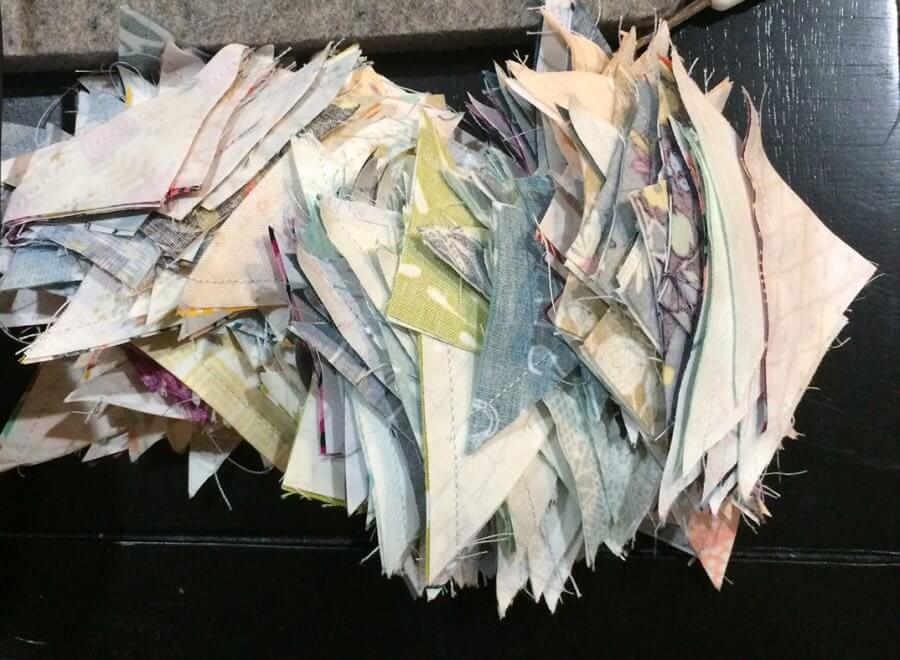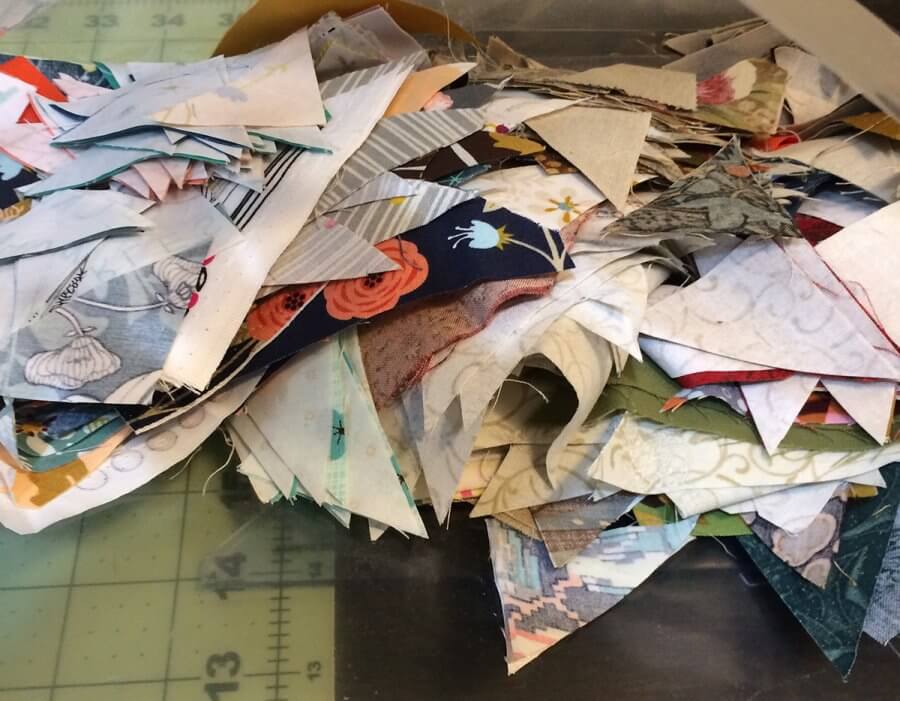 Yeah. I've got quite a collection.
When I'm making quilts, I keep a plastic envelope near the cutting table, and all those "quick corners" go inside it instead of the trash can.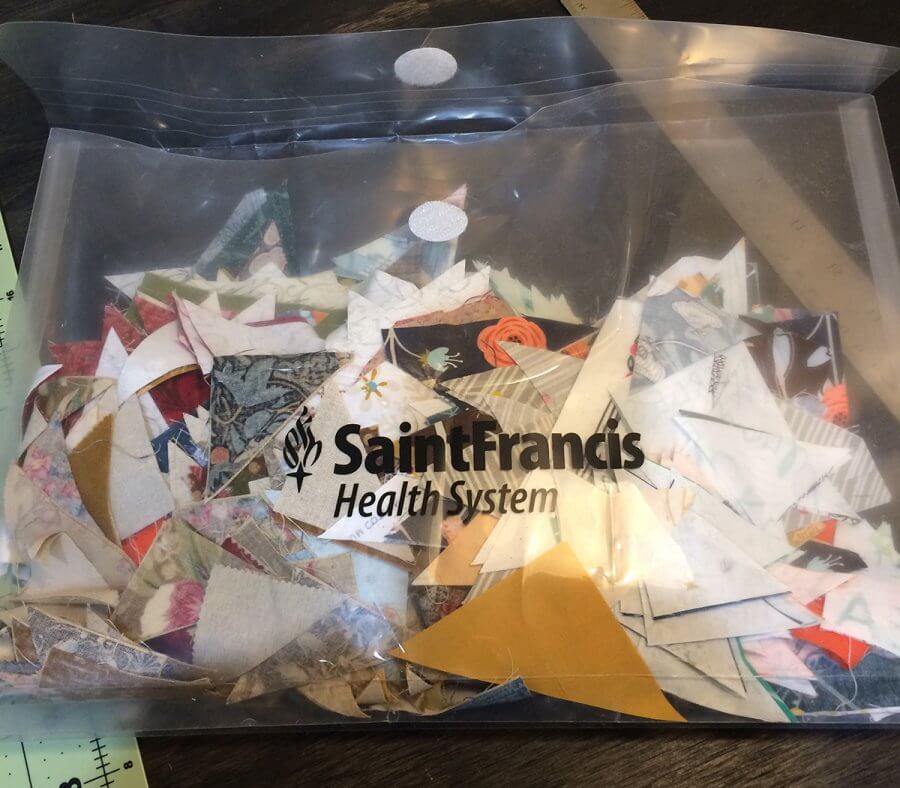 They are perfect for when you need a leader or an ender when chain piecing. And then, of course, there are those days when I come home brain dead after a long day at work. And I want to sew something but it needs to be "mindless" sewing, I fire up some Netflix or some good music, grab some bits out of the envelope and sew to my heart's content!
There is something relaxing to me about turning these into Half Square Triangles, and then squaring them up.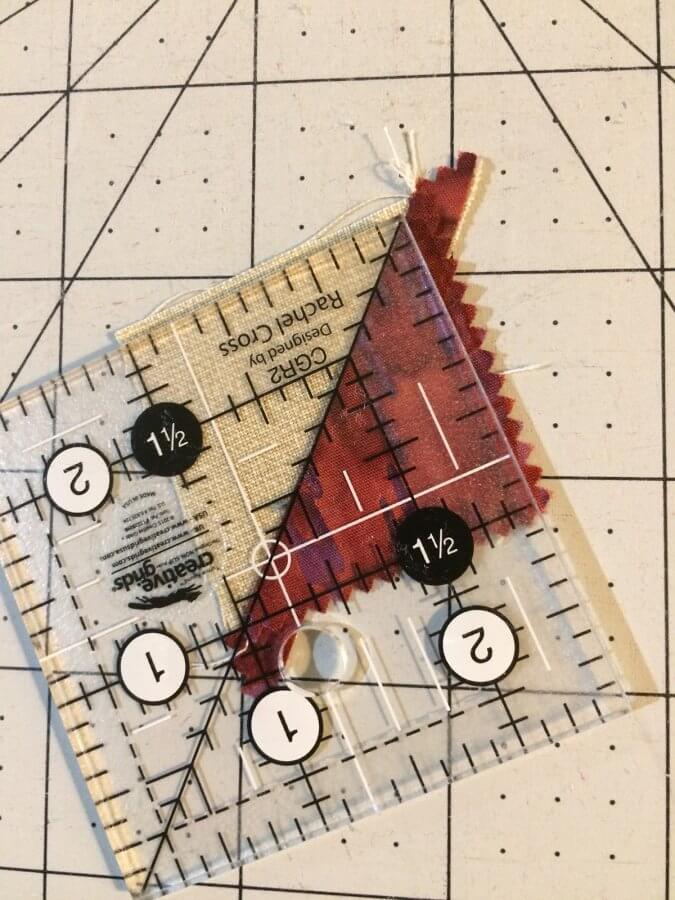 Most of them only square up to 1.5″ but some are 2.5″- 3″.
During the purge of my sewing room a few months back I had to decide whether to keep these or part with them. I decided to keep them (obviously) and I've given myself 1 year to come up with some ways to use them. After that, they have to go. So, I've made it my mission to use these up as much as I can during 2019…
Here is a peek at the first project.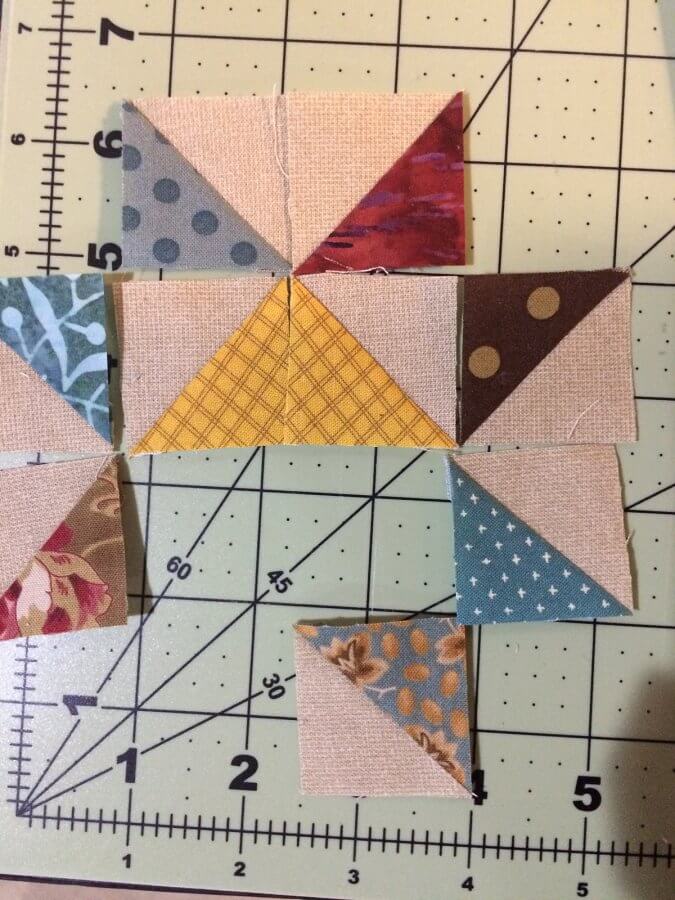 I hope you'll check back soon to see what I've come up with. I will be adding links to this page with the projects as the year goes by.
If you have any ideas, please contact me and shoot them my way!
Wish me luck and…