2017 Quilt Finish: Starfall Quilt
Today's post is another one of my "ketchup" quilt share posts, and this one showcases the "Starfall Quilt." The Starfall Quilt was hands down my favorite quilt make of last year. It's designed by Faith Jones of Fresh Lemons Quilts. (And you can find the pattern here in her shop.)
Let me tell you why I love this quilt. First, the design is just fabulous eye candy. It has lots of stars: Big stars, little stars, wonky stars. Lots of visual interest. But from a quilt making viewpoint, it has a lot to keep you motivated. While I love making almost all quilts, quilt designs that have one or two blocks made over and over again can sometimes get boring to me. (And that is why one must have several projects going at once…when one starts to bore you, switch over to the other one for awhile!)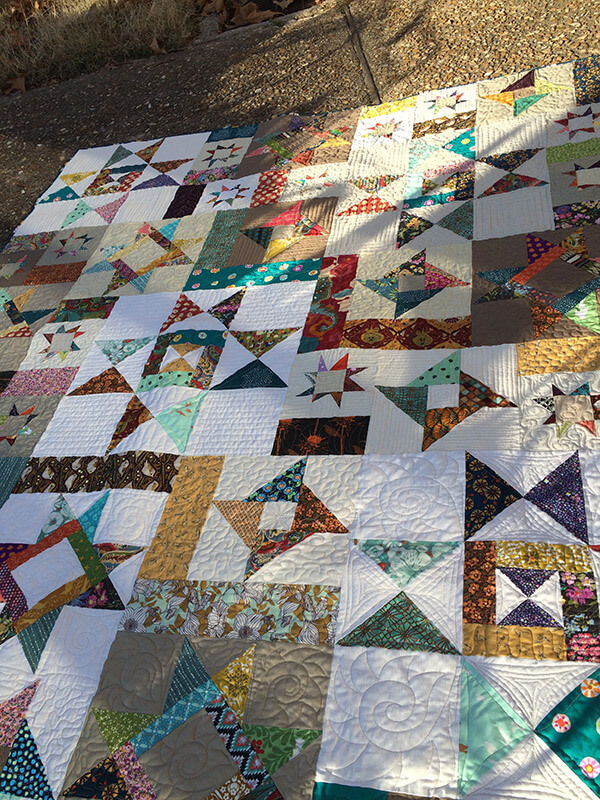 Never a dull moment with this quilt. While making the Starfall Quilt, I don't think I switched projects even once. I was having so much fun I just made it all start to finish as quick as I could! I pulled from my scraps for this project, mostly using some of my favorite Art Gallery prints. I threw in a lot of turquoises, my favorite color, along with a lot of reds, golds, and purples. This has become my "goto" color combination 😉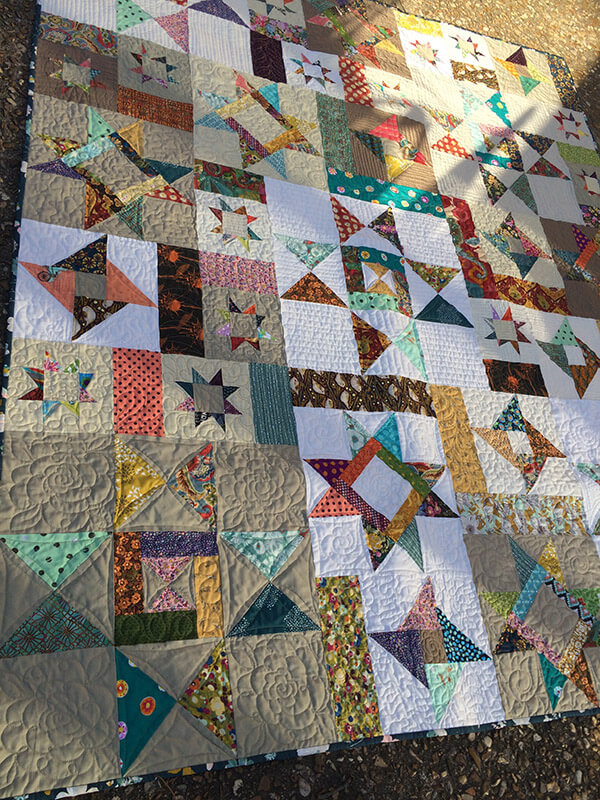 The quilt is also a great skill builder: Half square triangles, Quarter square triangles, and partial seams. Let me just say that some think partial seams are scary, but in reality, they are super easy. (These are not to be confused with Y seams, which admittedly, take a lot more practice to nail down.)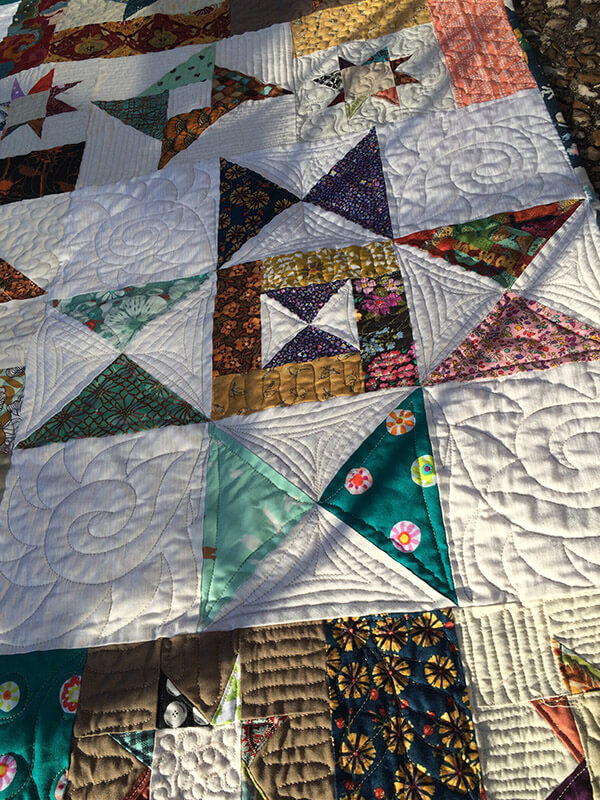 The pattern is very well written. I can be hypercritical of patterns and the graphic design/typography used. This one passed all my litmus tests! Clear concise instructions, thoughtfully laid out. On a scale of 1-10, I'd rate it a 10.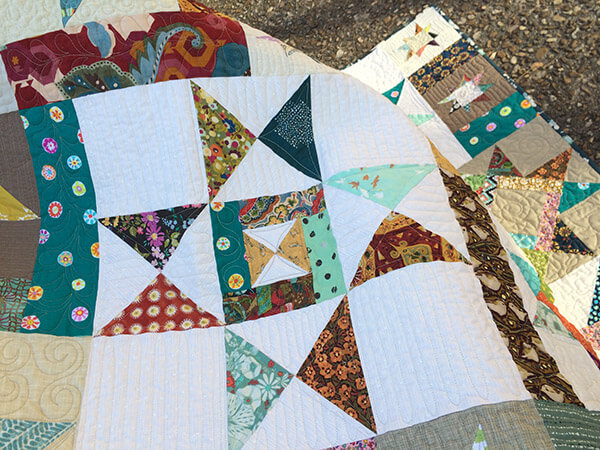 As soon as I finished the top, I handed it over to Mary Covey of Mary M. Covey Designs to do her thing with the quilting. I consider Mary a quilting mentor and a wealth of information. As usual, she did a lovely job. I used an Art Gallery floral from the Garden Dreamer Collection by Maureen Cracknell for both the backing and the binding.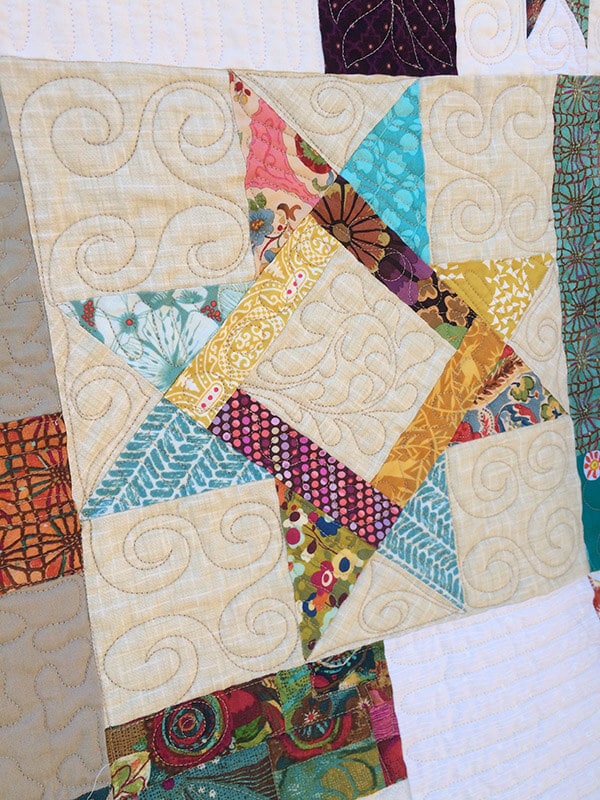 Before I close out this post, let me point out a few of the blocks that are used in this quilt that can be found in the Quilt Block Library:
Hartford Block (Spoiler alert: the Hartford block will be a Block Friday release during January!)
Modified Ohio Star Blocks
Hope you enjoyed this little show-and-tell. Visit me this Friday for a new Block Friday Quilt Block pattern.
Happy Quilting!