A Wedding Quilt Using the Sky Pattern by Brigitte Heitland (Zen Chic)
You may have heard me say that we are busy planning a wedding around here. The big day isn't until June, but June is approaching VERY fast! One day last fall, I turned to my future daughter and said, "You do realize that there will be a quilt in your future?"
Looking back, I think I could have figured out what kind of quilt she would like, but I didn't want to risk it. So one evening we sat down and I showed her some Pinterest boards with some modern designs I thought she might like. It didn't' take long before I realized that every quilt she liked was designed by Zen Chic, so we headed over to Brigitte's website and found a pattern.
The pattern she picked was the "SKY" pattern.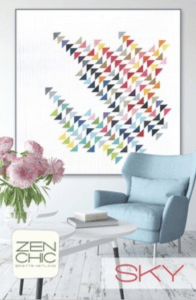 Except my girl wanted it all in grays. Which I thought was cool because anyone who watches a flock of geese flying in the sky knows that they look more like gray triangles and less like a rainbow.
I pulled as many grays as I could find in my stash and then made a quick trip to my local quilt store and purchased a sizable number of gray fat quarters. Then I got busy making geese. Here are a few shots of the progress along the way.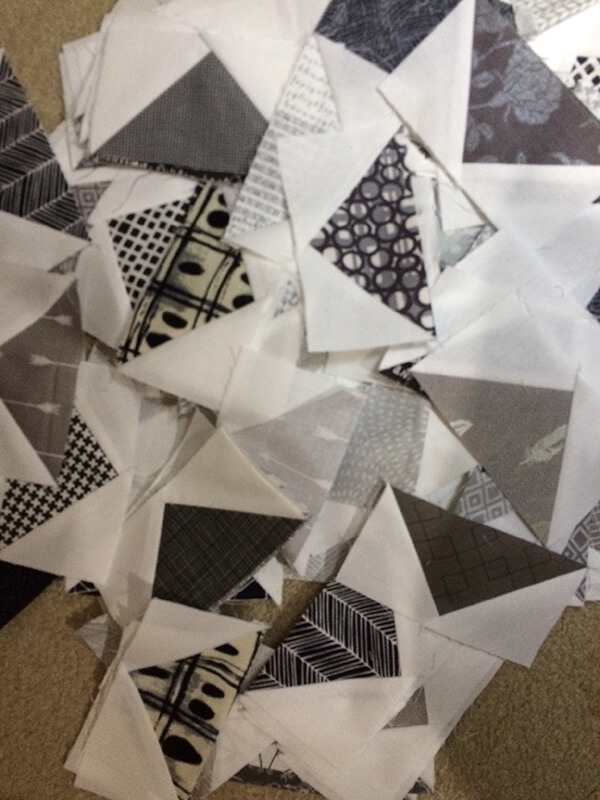 The pattern calls for about 160 flying geese, I think. (I lost cost!)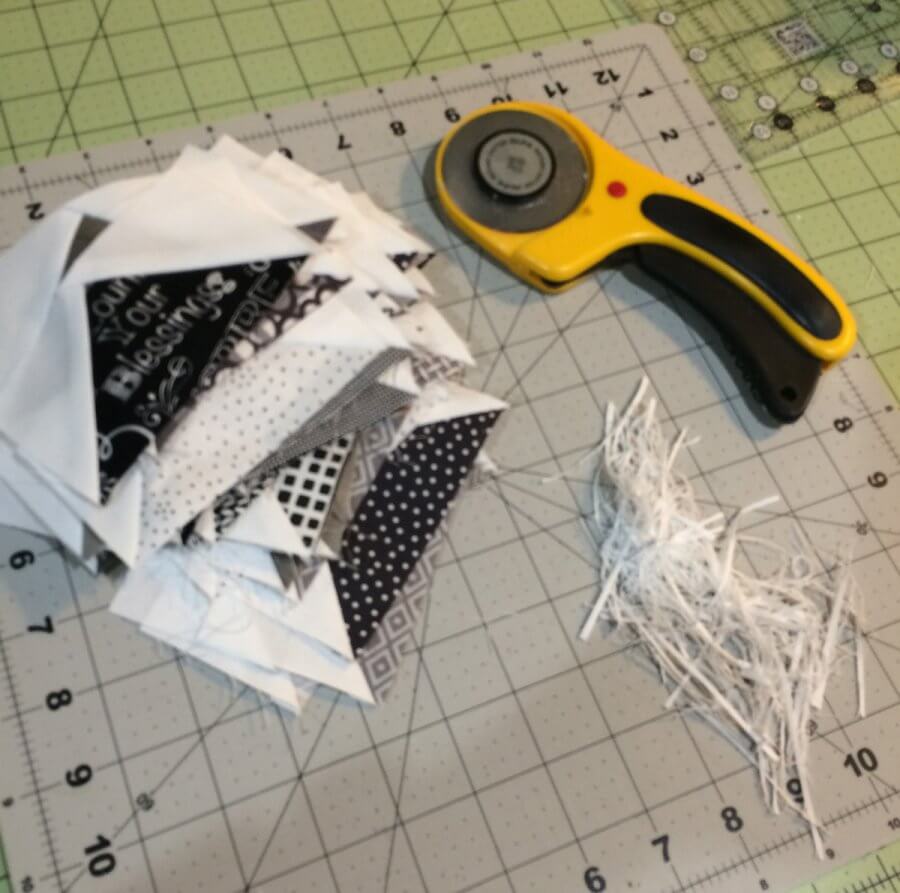 Then, of course, they all have to be trimmed and tidied up.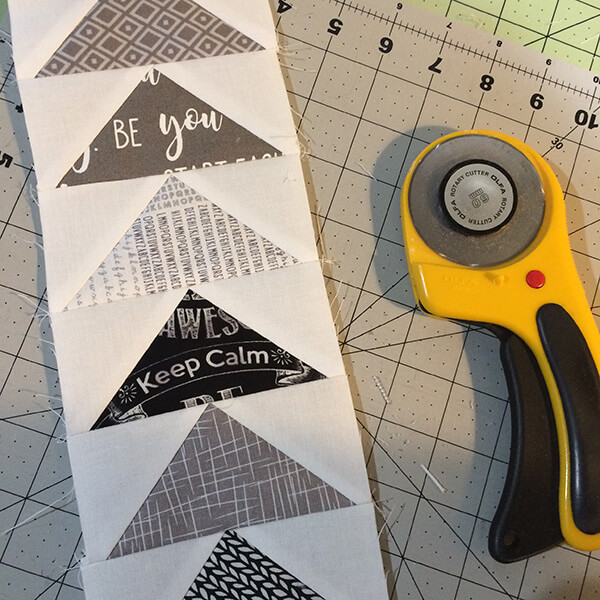 I especially had fun fussy cutting the text prints.
Next, all those geese had to be put in rows.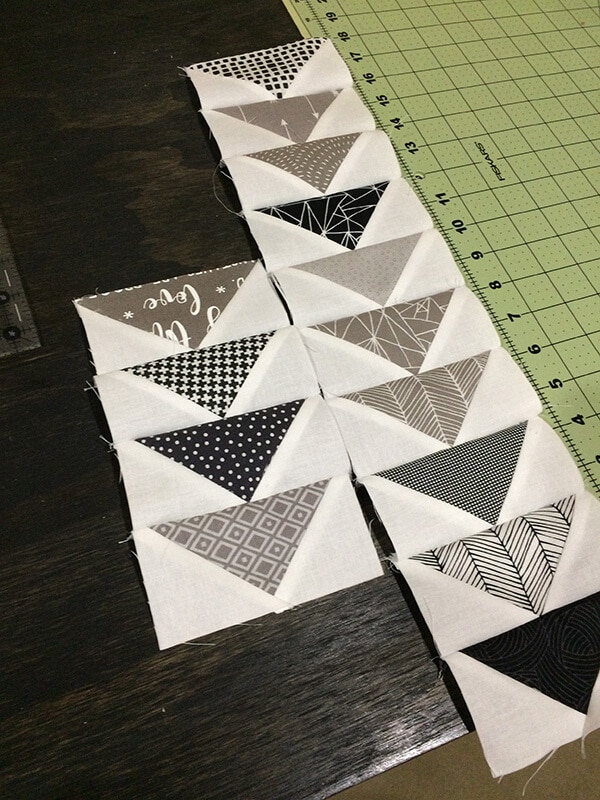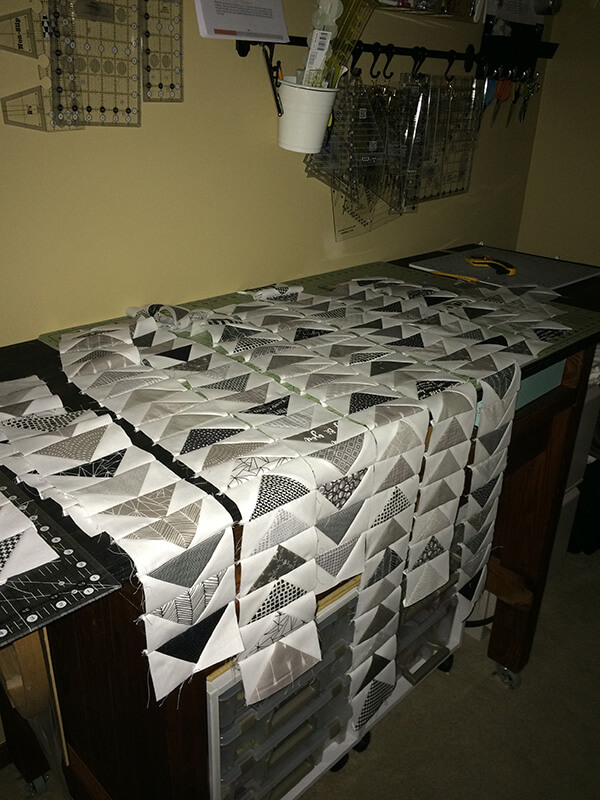 I will say that Zen Chic patterns are wonderful. The directions are clear and it had a very helpful diagram to use when it came time to lay them all out in the design.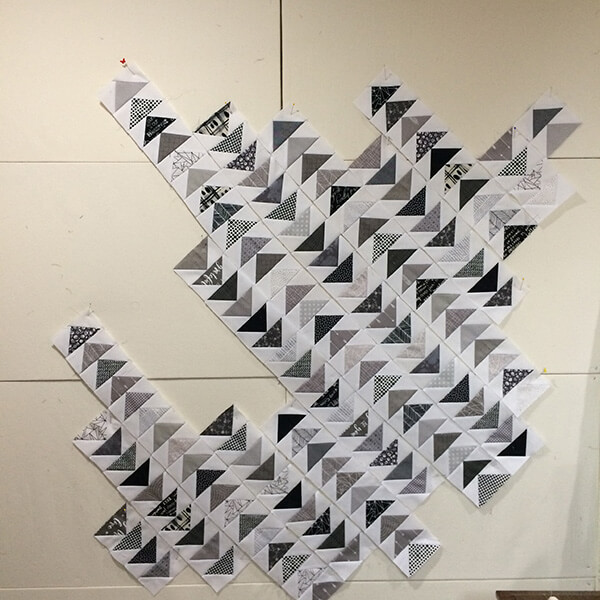 Once all the rows were together, I realized that the quilt wasn't very large, so I added borders. Let me say, that this was the trickiest part to making the quilt. And here is why: every edge where I sewed the border was a bias edge, and it was stretchy. I must have measured that thing 4 times before cutting the borders. But in the end, they went on fine.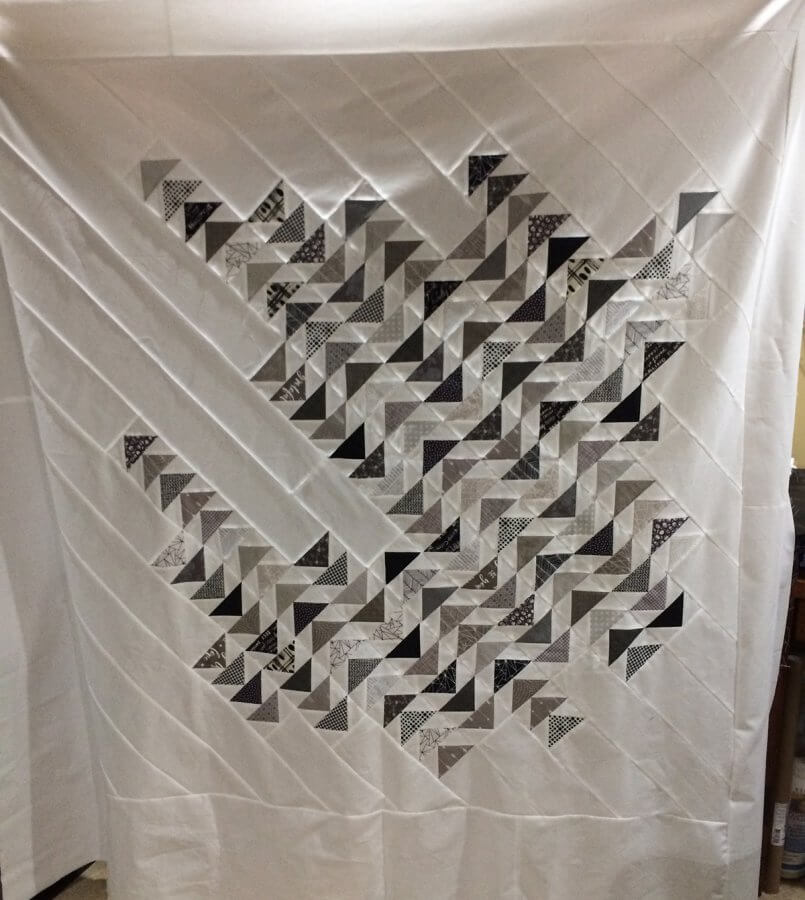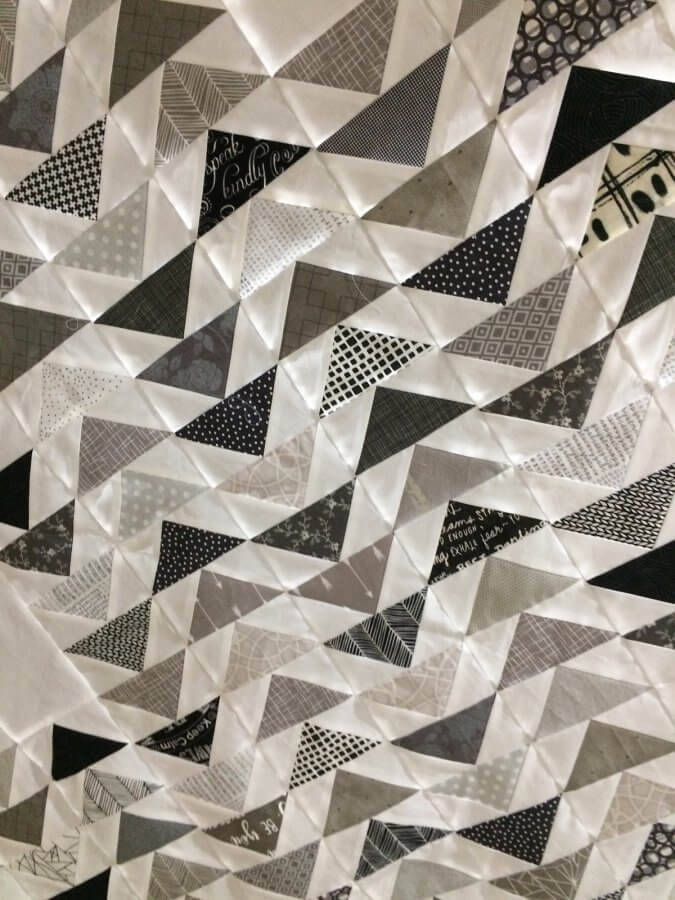 Now, she's ready to be quilted, but once I get her back, I will post an update here with the finished product.
Update: Here are some shots of the finished quilt. I chose to have it quilted with a feather design, which I thought was appropriate for a flock of geese!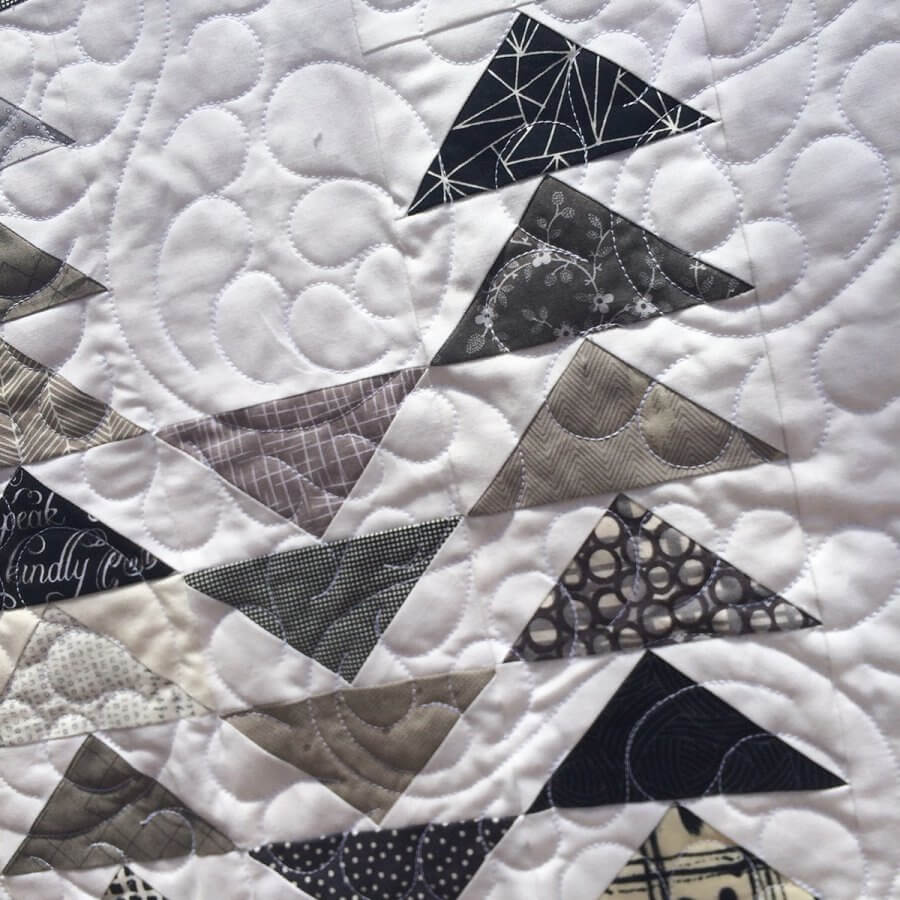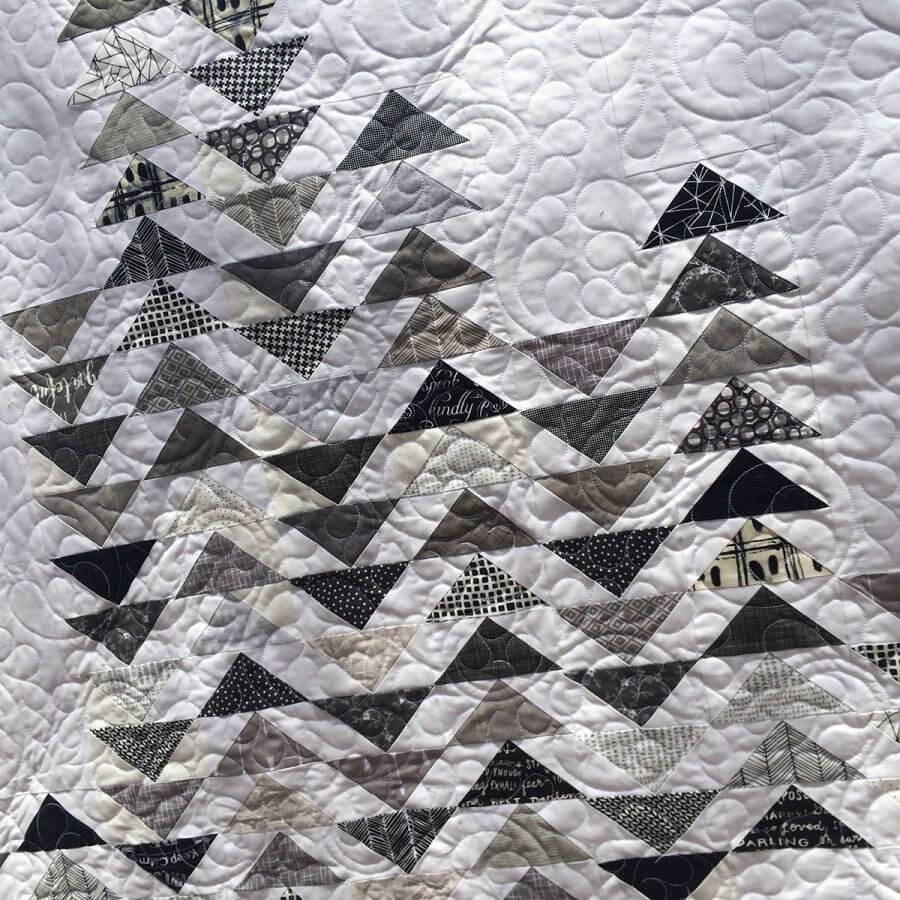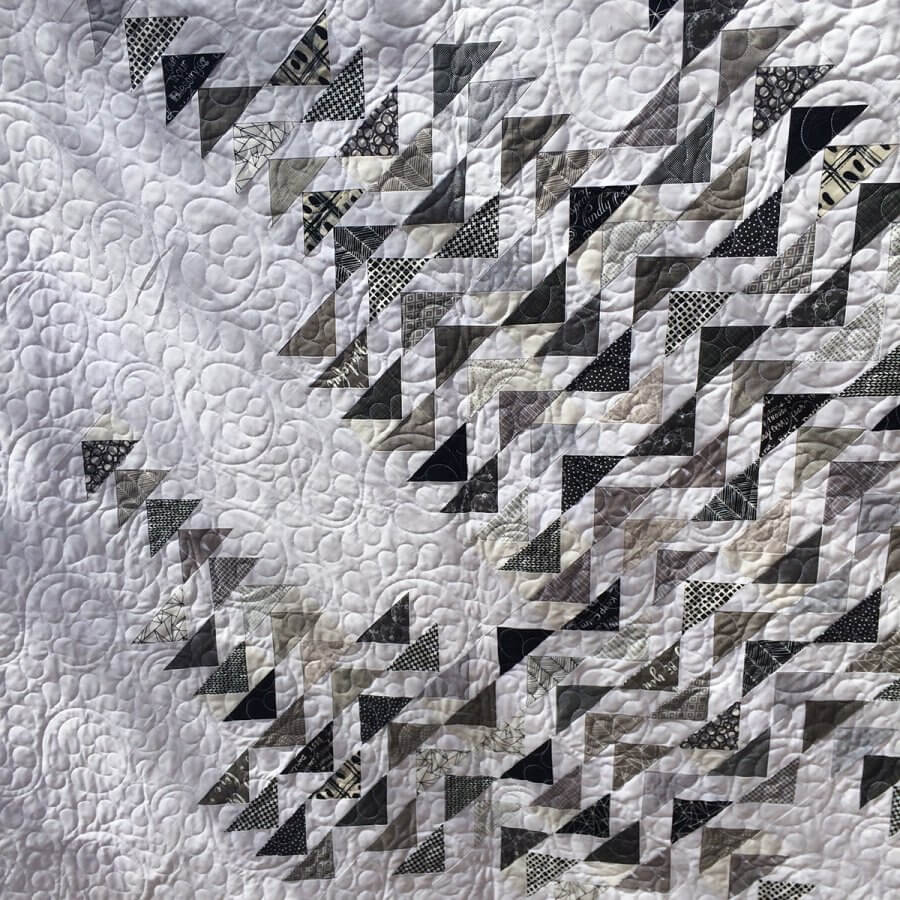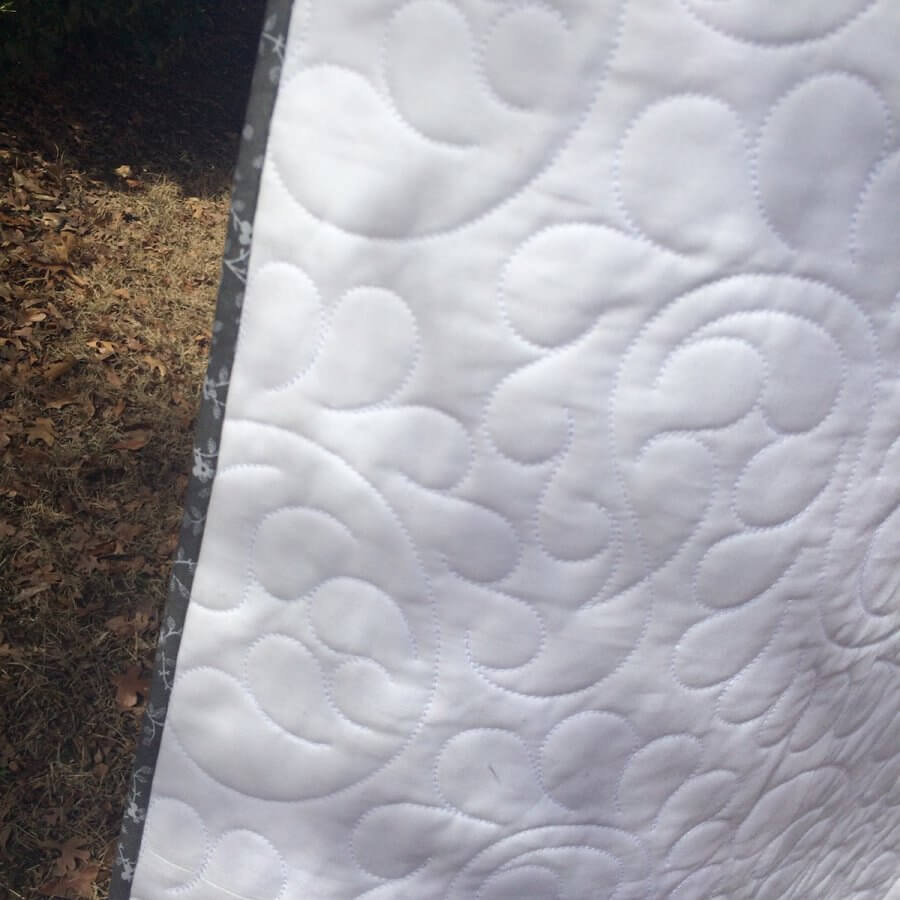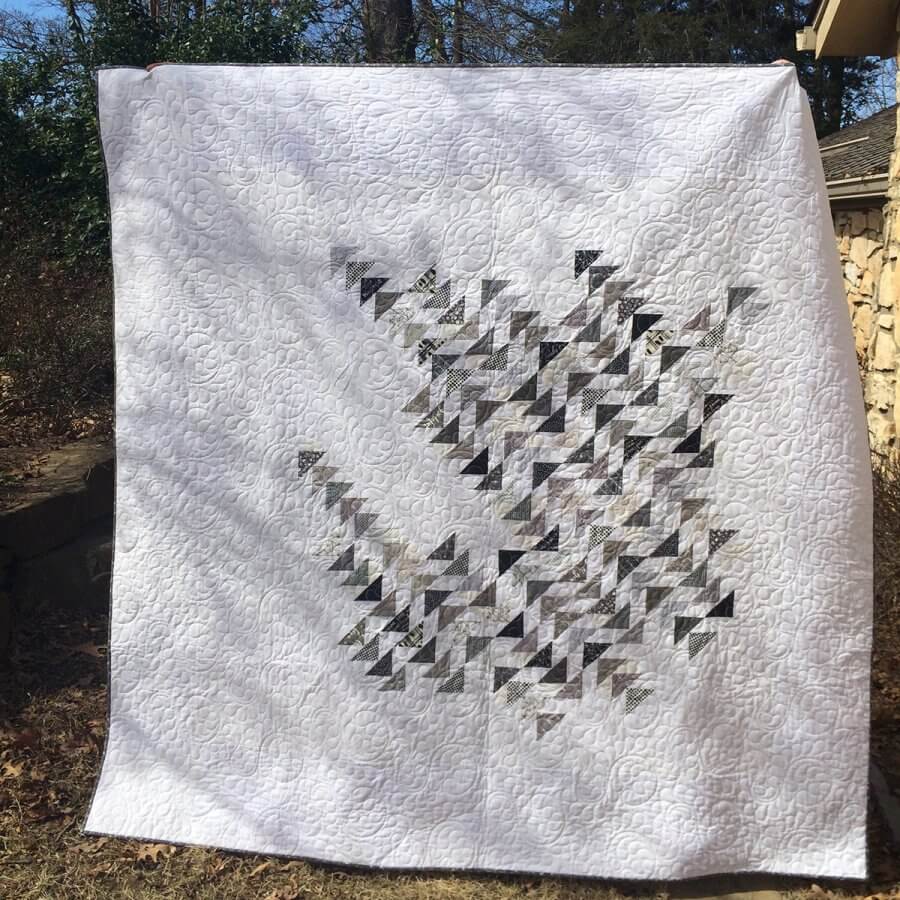 This quilt was very quick and easy to make. On a side note, it generated a bunch of leftover quick corners, which I quickly turned into half-square triangles. I've been on a mission to use these up! View this post to see what I made from these leftovers!
Happy Quilting!