Top 20 Easy Quilt Blocks for Beginners
Sometimes a new quilter will ask me for a list of easy quilt blocks or patterns they can use to get started. This post will round up some of the best blocks I know that will give a beginner instant success and help you improve your quilting skills as quickly as possible. After working your way through a few of these blocks, you will be ready for the next level before you know it!
I also think it is pretty important to say that sometimes the prettiest quilts are not the most difficult. You can make absolutely stunning quilts with simple blocks and smart fabric choices. The header image of this post is a quilt I made using a simple churn dash (and that's on the list!). I am sprinkling a few other "simple" quilts throughout the post just for a little inspiration.
Tips for Success with Easy Quilt Blocks:
Before you get into the list of easy quilt blocks, let's step back and make sure you are equipped for success. Nothing is more frustrating than to be told something is "easy" and then fail at it. That kind of experience is totally deflating, and I don't want that to happen to you. Just because it is easy doesn't mean you don't need to be armed with a little bit of information first.
Success in quilting hinges on accuracy in two key areas:
Accurate cutting
Accurate seams
If you get those things right, everything falls into place. You will have to practice both of those things quite a bit, constantly checking yourself, until the muscle memory takes over.
Practice does not make perfect. Only perfect practice makes perfect.

Vince Lombardi
Accurate cutting means to make sure that each piece is EXACTLY the size instructed by the pattern. So, if the pattern calls for a 3″ square, it needs to be EXACTLY 3″ and not 3.1″. Not even a hair over the line. Strive to nail it. Be sure you are using a good ruler that you can see well. A lot of cutting errors happen because you can't see the lines.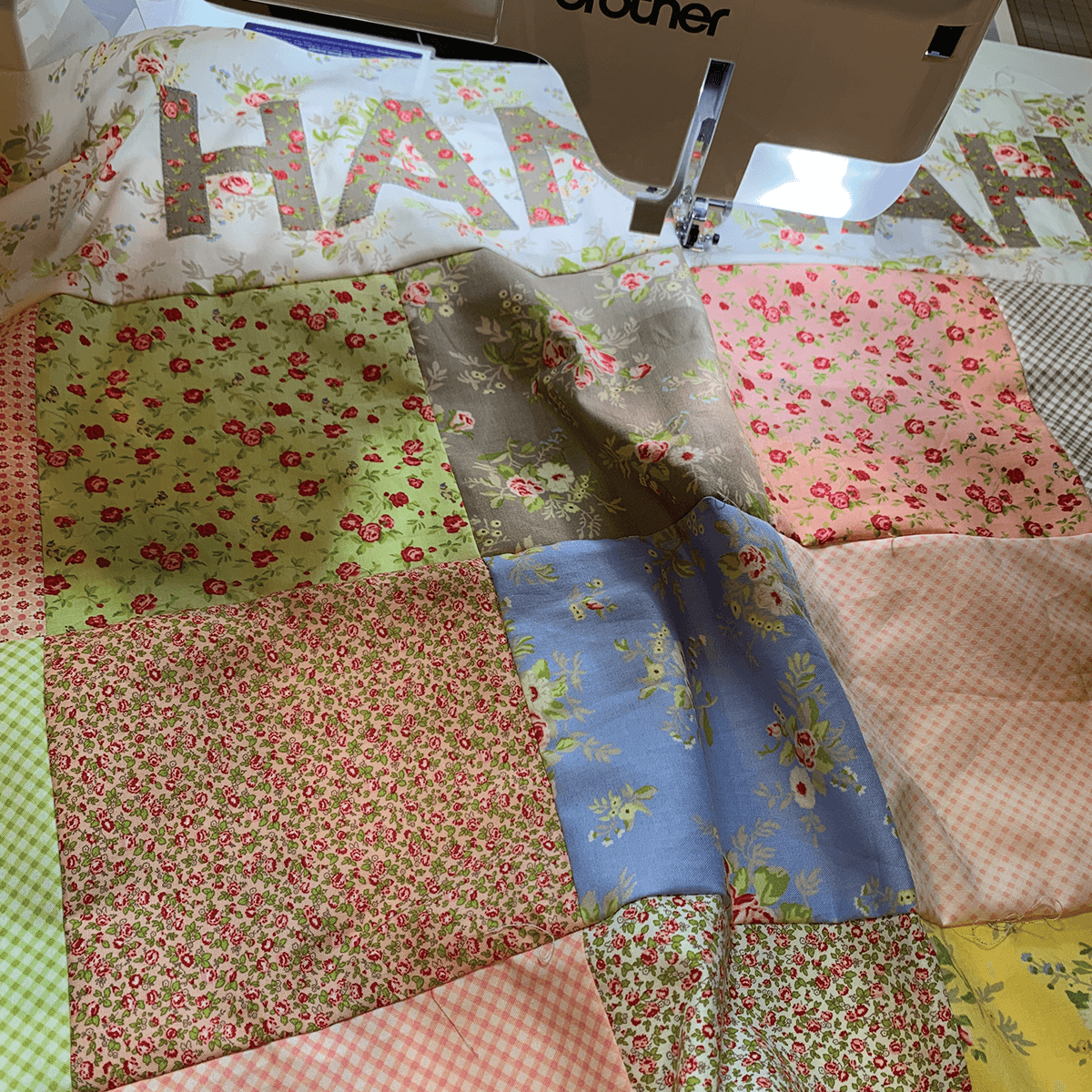 For making accurate seams, I highly recommend the Seam Test. This is a ritual I still practice daily and it is the habit I credit most for helping me with accuracy. Click the button below to learn how to do it.
Blocks for New quilters
I am listing these in the order I think a new quilter should learn them. All of these Beginner blocks are found in the Scissortail Quilting Quilt Block Library, so you can just click on the item in the list and go right to the block.
I recommend that you make multiples of each block in a fairly large size (at least 10-12″). Patchwork is easier with larger sizes and gets more difficult the smaller the pieces. Then practice sewing your blocks together into rows to make a small quilt out of each block. OR, if you keep your block sizes the same, you can mix them up into a small sampler quilt.
And that's a wrap for that list of quilt blocks! Once you've made all these blocks you should be well on your way to attaining accuracy in your cutting and piecing. In a few weeks I will post a list of quilt block patterns that I think are good experience to get you to the next level (i.e. flying geese and quarter-square triangles).